Sharing is caring!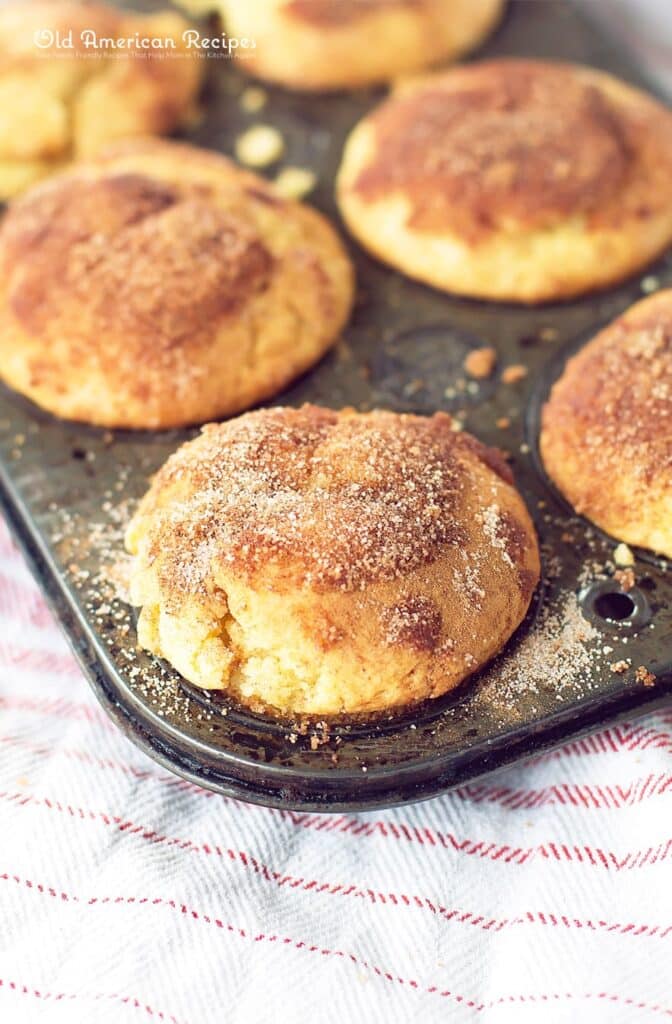 There are two items I always waver between when I go to a coffee shop – a muffin and a doughnut. They are both dessert disguised as breakfast, but the doughnut seems more decadent. So usually, I end up ordering the muffin.
The other day though when I went to get my first iced Americano of the year, I saw this baked good behind the glass called a cinnamon sugar puffin. When I asked the lady what it was, she described it as a cross between a buttery doughnut and a muffin. I was sold.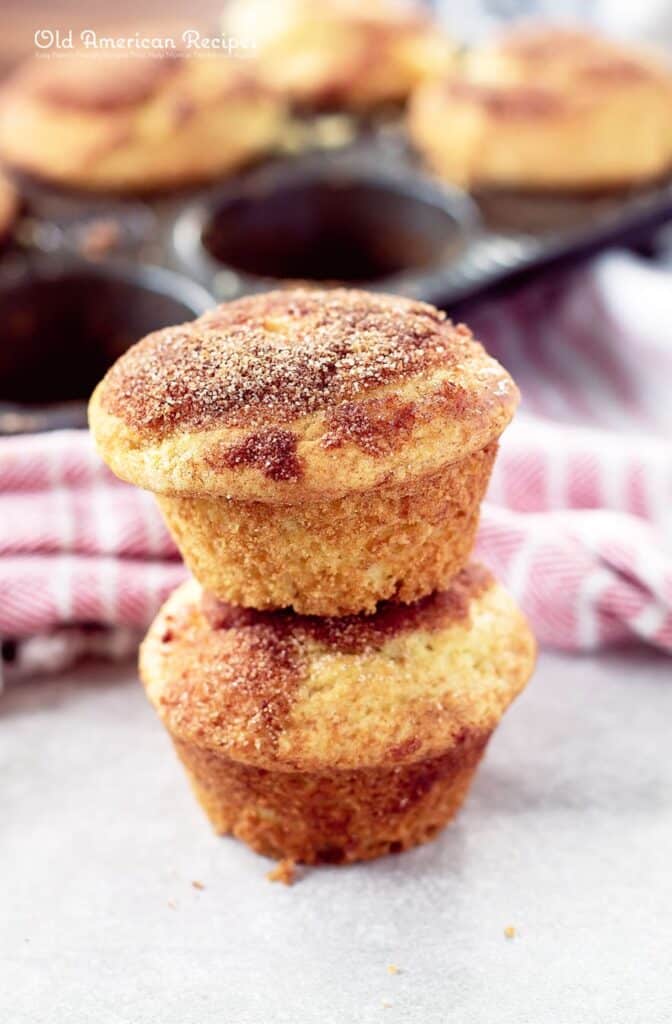 These Cinnamon Buttermilk Muffins have a dense yet soft buttery crumb. Once baked, they are dipped in butter then rolled in a cinnamon sugar mixture. They are great for a lazy weekend morning, or when you have guest over, and want to impress.
The recipe I used for these Cinnamon Buttermilk Muffins is based off William Sonoma's  version. I didn't change it up too much because why mess with perfection? You can find the recipe on their site. Enjoy!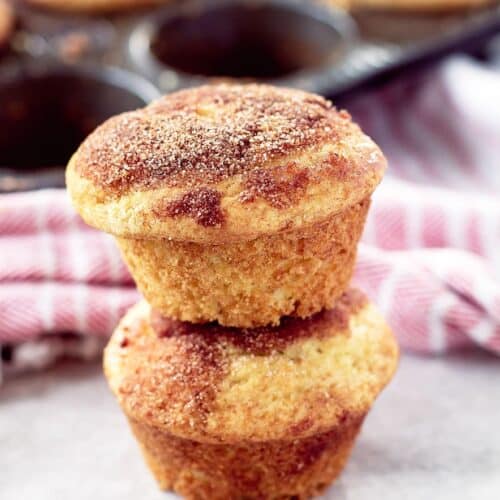 Cinnamon-Buttermilk Muffins
Luscious buttermilk is a tangy cultured milk product made by adding healthful bacteria to whole or low-fat milk. Its slightly thick, creamlike consistency and gentle acidity make it an excellent tenderizer in muffins and quick breads. Recipes using buttermilk usually call for baking soda, an alkaline leavener that reacts with the acidity in buttermilk. The resulting carbon dioxide bubbles expand in the heat of the oven, creating steam that helps produce rounded, moist muffins.
Ingredients  
For the muffins:
7

Tbs.

unsalted butter

at room temperature

2/3

cup

sugar

1

egg

1 1/2

cups

all-purpose flour

1 1/2

tsp.

baking powder

1/2

tsp.

baking soda

1/2

tsp.

salt

1/2

tsp.

freshly grated nutmeg

1/2

cup

buttermilk

1 1/2

tsp.

vanilla extract
For the topping:
2/3

cup

sugar

1

Tbs.

ground cinnamon

6

Tbs.

3/4 stick unsalted butter, melted
Instructions 
Preheat an oven to 350°F. Grease 9 standard muffin cups with butter or butter-flavored nonstick cooking spray; fill the unused cups one-third full with water to prevent warping.

To make the muffins, in the bowl of an electric mixer fitted with the flat beater, combine the butter and sugar and beat on medium speed until light and fluffy. Add the egg and beat well until pale and smooth.

In another bowl, stir together the flour, baking powder, baking soda, salt and nutmeg. Add to the butter mixture in 2 additions, alternating with the buttermilk and vanilla. Stir just until evenly moistened. The batter will be slightly lumpy.

Spoon the batter into the prepared muffin cups, filling each three-fourths full. Bake until the muffins are golden, dry and springy to the touch and a toothpick inserted into the center of a muffin comes out clean, 20 to 25 minutes. Transfer the pan to a wire rack and let cool for 5 minutes. Unmold the muffins and let stand until cool enough to handle.

To make the topping, in a small, shallow bowl, stir together the sugar and cinnamon. Put the melted butter in another small bowl. Holding the bottom of a muffin, dip the top into the melted butter, turning to coat it evenly. Immediately dip the top in the cinnamon-sugar mixture, coating it evenly, then tap it to remove excess sugar. Transfer the muffin, right side up, to the rack. Repeat with the remaining muffins. Let cool completely before serving. Makes 9 muffins.

Note: These cakelike muffins are made from a batter similar to that used for preparing doughnuts, but they are baked instead of fried.

Adapted from Williams-Sonoma Collection Series, Muffins, by Beth Hensperger (Simon & Schuster, 2003).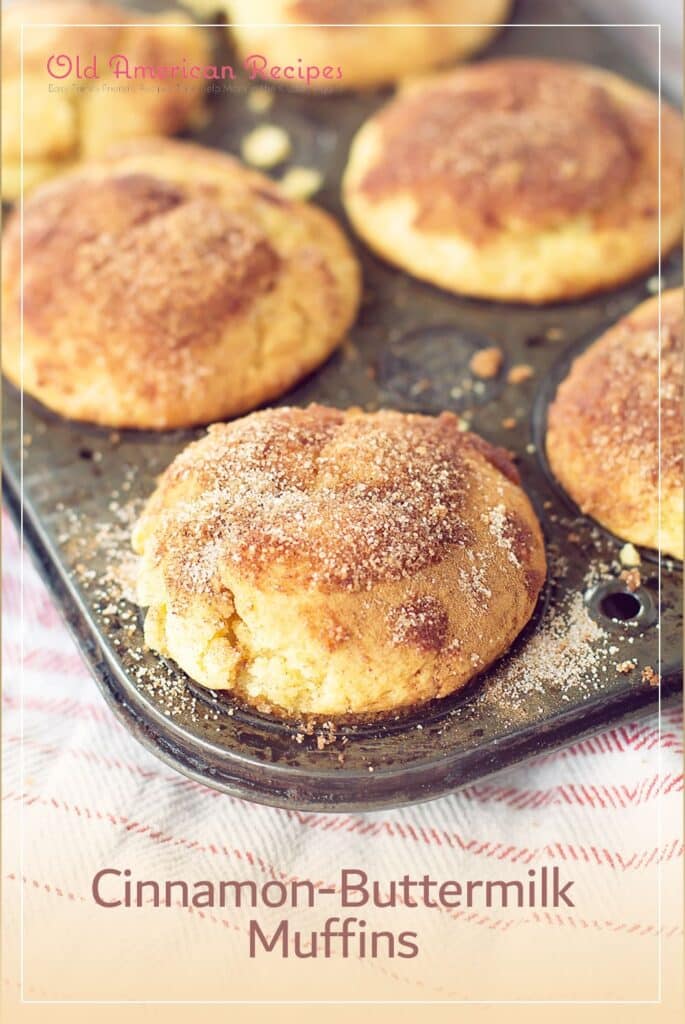 Sharing is caring!