Sharing is caring!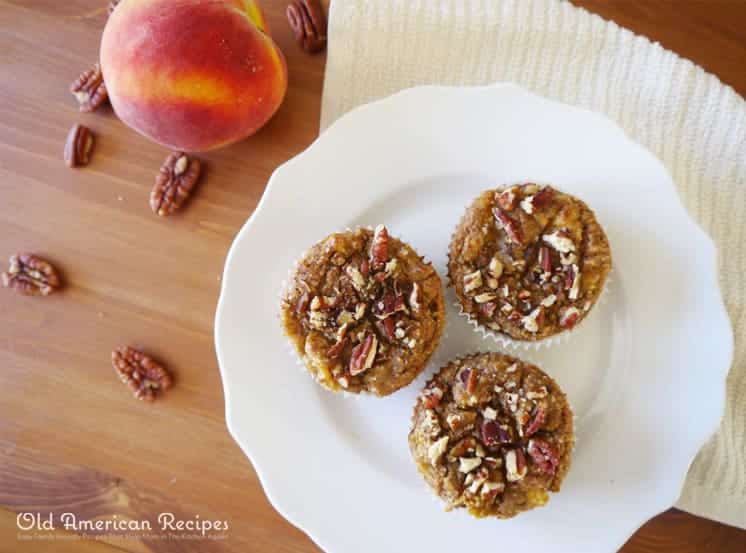 These nutty, spicy, and slightly sweet muffins use flax meal and almond flour as their base. Fresh peaches and ginger add bright flavor and color! It's healthy baking using summer's finest.
Everyone has one or two great stories of childhood summers and eating wayyy too much ripe fruit and (usually) loving every minute. My dad, to this day, refuses to eat watermelon because once he ate an.entire.watermelon. I have visions of my childhood where Mom picked up the juiciest fruits from the farmer's market in late summer and you could only eat the peaches either standing over a sink or at the beach, and then dive right into the ocean afterwards you were so covered with sticky sweetness. Or when I studied abroad in Panama in high school and we peeled and ate this local tropical fruit next to the dirt soccer field and all came down with some mysterious illness. Or when our plum tree decided to overproduce like crazy and we had to fend off the squirrels from eating our beloved homegrown fruit!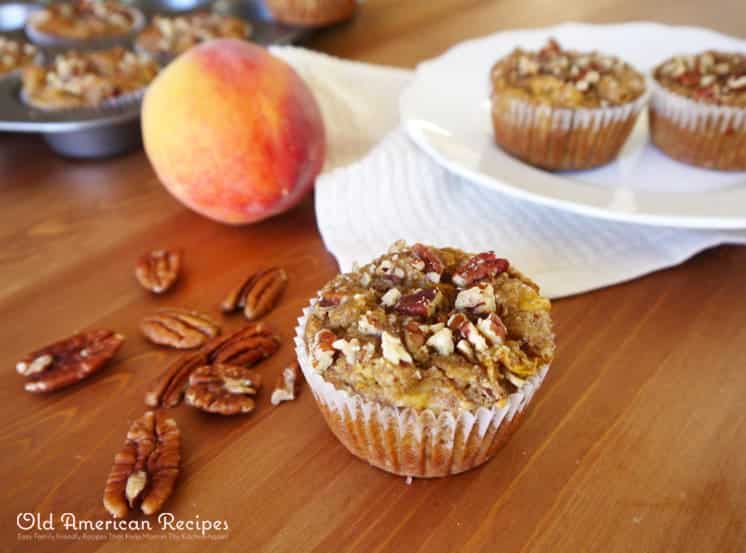 Well sometimes we prefer to eat our summer fruit in a little more civilized of fashions – or it's just so, so ripe the only thing to do is bake! I thought that my soon-to-be-overripe peaches would be the perfect thing to experiment with some paleo muffins since they are so naturally sweet and juicy, there wouldn't be a need for much added sugar at all. These are a great grab-and-go breakfast or snack while you're sailing. Packed full with healthy and filling almond and flax flours, mixed with some spicy ginger (great for digestion!) and ripe peaches and topped off with some crunchy pecans – it's a winning summer combo that won't leave you using a whole roll of paper towels to clean your entire face off.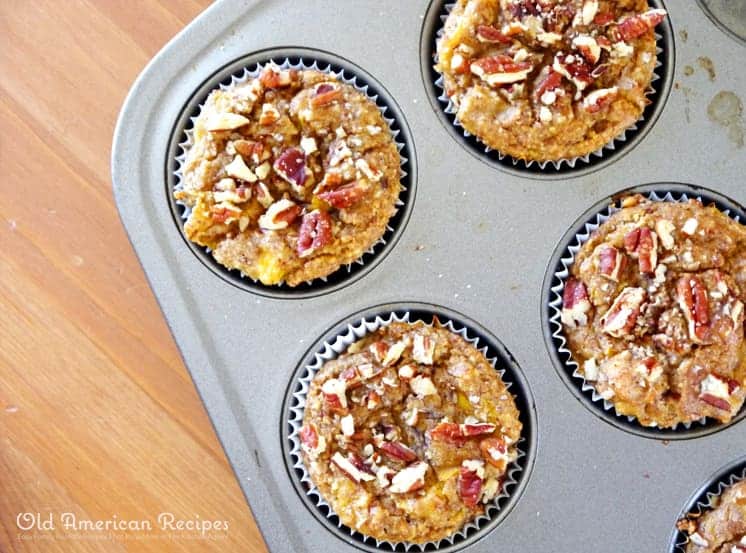 The peach and ginger flavors are a classic, spicy/sweet combo that's just adult enough to feel like you're enjoying a sophisticated treat but the fact that each muffin is so chock full of roasted peaches bring back serious summer memories. I used a significant amount of ginger and cinnamon because I love it, but feel free to use a bit less if you're less interested int the spice. If you want these to be overflowing with peachy goodness, you could easily add in another diced peach. I think topping them off with pecans adds the perfect amount of crunch and prettiness (important!!), but you could certainly leave it out if you don't have a quarter cup of pecans lying around. Last but not least – don't forget to store in the fridge!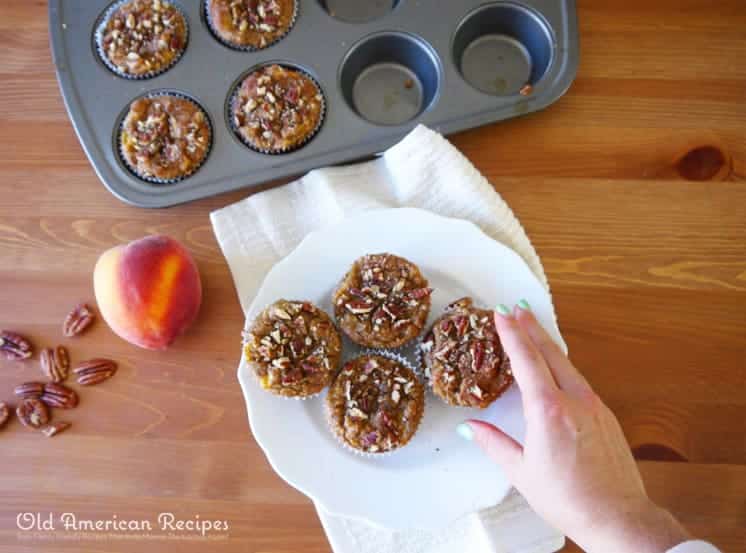 Hope you enjoy these as much as we did. I can't wait to experiment with all of the fruit my CSA box is going to bring me this summer!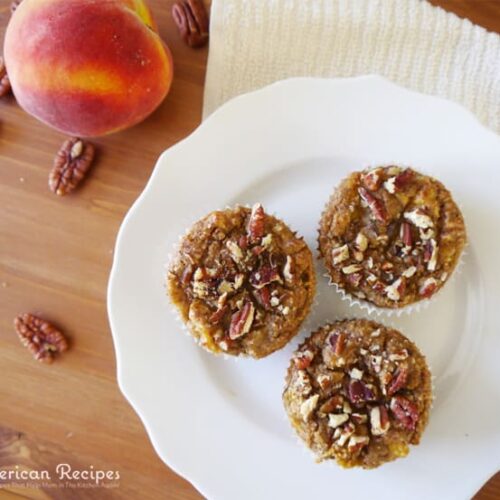 Paleo Peach & Ginger Muffins
These nutty, spicy, and slightly sweet muffins use flax meal and almond flour as their base. Fresh peaches and ginger add bright flavor and color!
Ingredients  
1¾

cup

almond flour

¼

cup

flax seed meal

1

tsp

baking soda

2

tsp

cinnamon

2

tbsp

freshly grated ginger

1

egg

¼

cup

almond milk

1

tsp

vanilla extract

2

tbsp

coconut oil

softened

3

tbsp

maple syrup

2

fresh peaches

diced

Optional: ¼ cup chopped pecans

for topping
Instructions 
Whisk all ingredients (but peaches) together thoroughly

Fold in peaches

In a lined or greased muffin tin, spoon in mixture until a little more than ¾ of the way full

If topping with the crushed pecans, sprinkle evenly over the muffins and press lightly into batter

Bake for about 250 minutes, or until a knife comes out clean

Allow to cool before eating – they will be soft!

Store in the refridgerator
Sharing is caring!