Sharing is caring!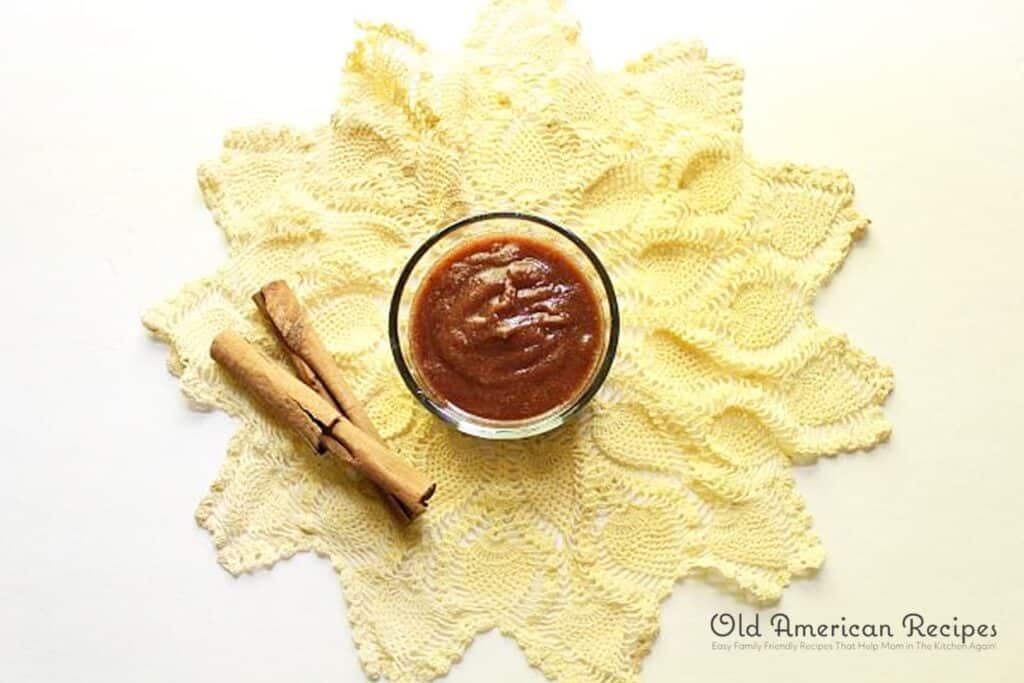 All right.  Here we go!  It's time to talk about one of my all time FAVORITE flavors: ginger. When I was growing up I was all about the gingerbread cookie.  I even liked the weird dry ones they gave us around Christmas at school.  To this day I still make either gingerbread cookies or a gingerbread house every year.  Hey, I even made gingerbread men and took them camping in July once.  That's just how I roll.  
At first, this was the extent of my ginger love.  But after a while I discovered stir fry loveliness with delicious ginger and coconut milk goodness.  I was officially a fresh ginger fan.  Then I tasted crystallized ginger candy…
Have you ever had crystallized ginger?  To say that it has a zing to it is an understatement.  It's an acquired tastes.  And to tell you the truth, at first I didn't like it at all.  But as you get a little older your tastes change.  I never used to like apple pie as a kid (what the heck was with me?????), but now it's one of my favorites.  Mustard?  As a kid, not so much!  Now?  Pass that over here!  I like it better than ketchup.
And let's not even get started on sour kraut.  Needless to say, I'm now a fan.  As a kid…haha…no….
Is loving sour kraut weird?  A lot of people don't like it.  That's all right with me.  It's a German thing, I guess.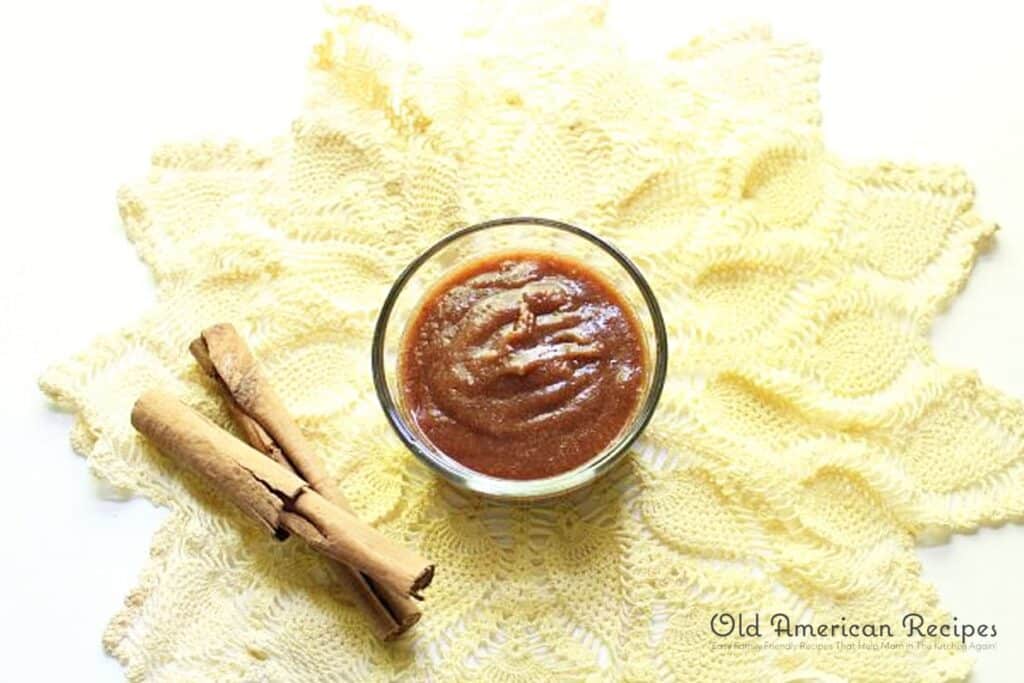 The same goes for crystallized ginger.  One day a few years ago I tried it again.  And this time I loved it. We sang Celine Dion love songs to each other and lived happily ever after.
Which brings us to the recipe.
This apple butter has not one, not two, but three different kinds of ginger!!  (For some reason, I felt like a used car salesman saying that just now.  We've cut out the middle man and passed the savings on to yooouuuuu!)  It's for the real ginger lover, but if you're a little concerned that it might have too much zip, never fear.  It doesn't knock you down or anything.  It just spins you right round, baby right round, like a record baby, right round, round, round.
Um…in other words it just a nice mild ginger bite.
I came up with this apple butter after messing around with an earlier apple butter recipe. I really like it stirred around in oatmeal or as a tangy peanut butter and jelly. Or perhaps on a delicious English scone!  Noms!  :-).  I hope you like it too.
Much love and happy snacking!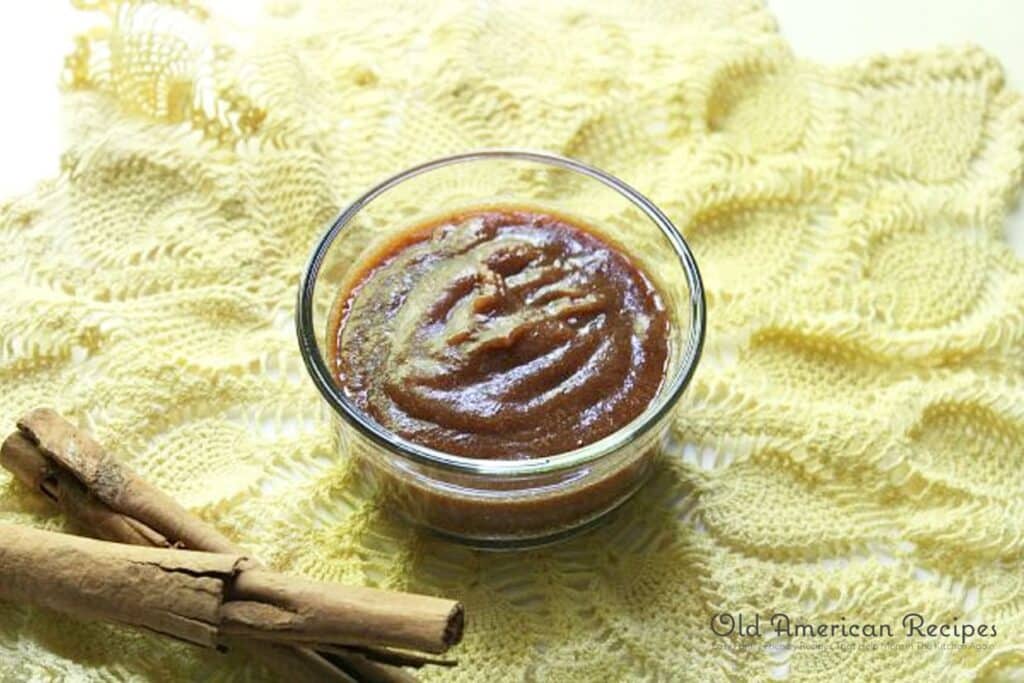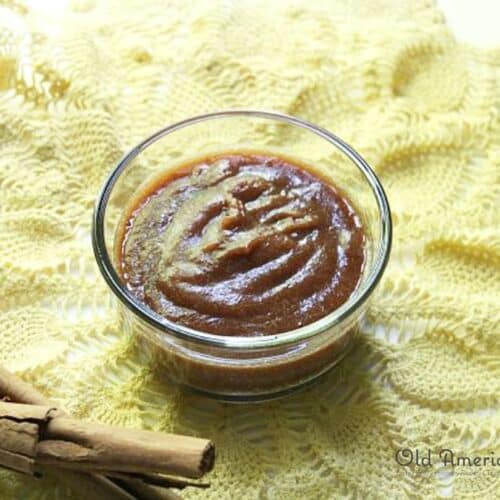 Triple Ginger Apple Butter
Ingredients  
10

medium apples

cored (your favorite apple is fine, but if you use Granny Smith it will be pretty tart)

2

cups

no-sugar added apple juice or apple cider

¼

cup

water

¼

cup

apple cider vinegar

1

cinnamon stick

⅓

cup

crystallized ginger

chopped

1

tsp.

fresh ginger

1

tsp.

ground ginger
Instructions 
Place all of the ingredients in a slow cooker and cook on low for 15 hours, stirring once or twice.

Turn the slow cooker off and take off the lid. Remove the cinnamon stick.

Stir the apples until they are pretty much disintegrated, then let them sit for an hour so they cool off slightly.

In batches, ladle the apples into a blender and pulse until pureed. Repeat until finished.

Keep the apple butter in an airtight container in the fridge. This also keeps well in the freezer!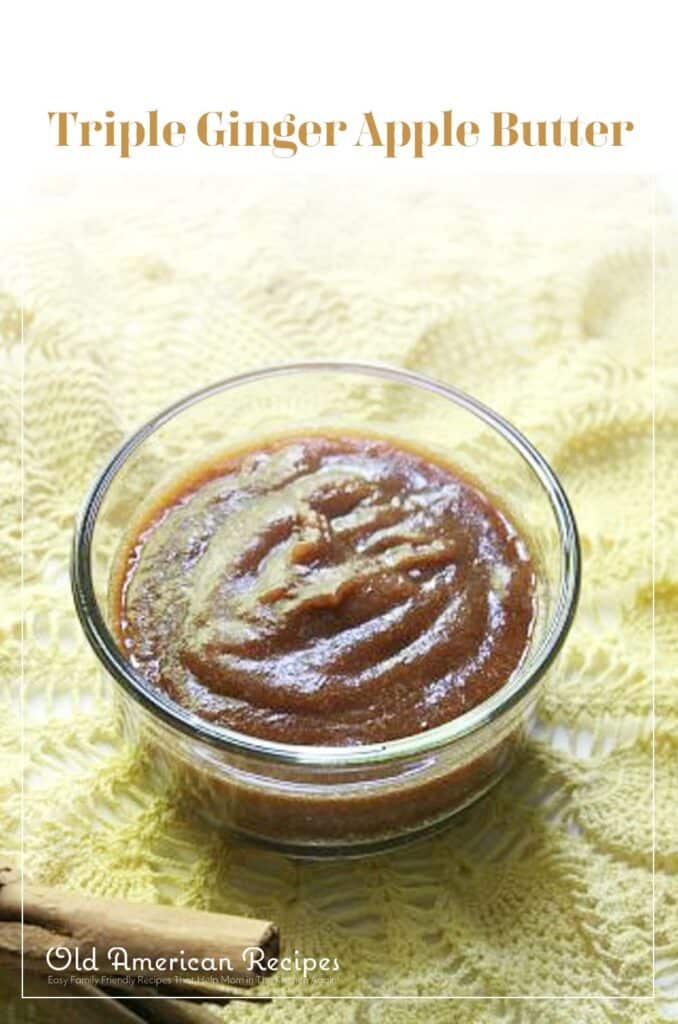 Sharing is caring!