Sharing is caring!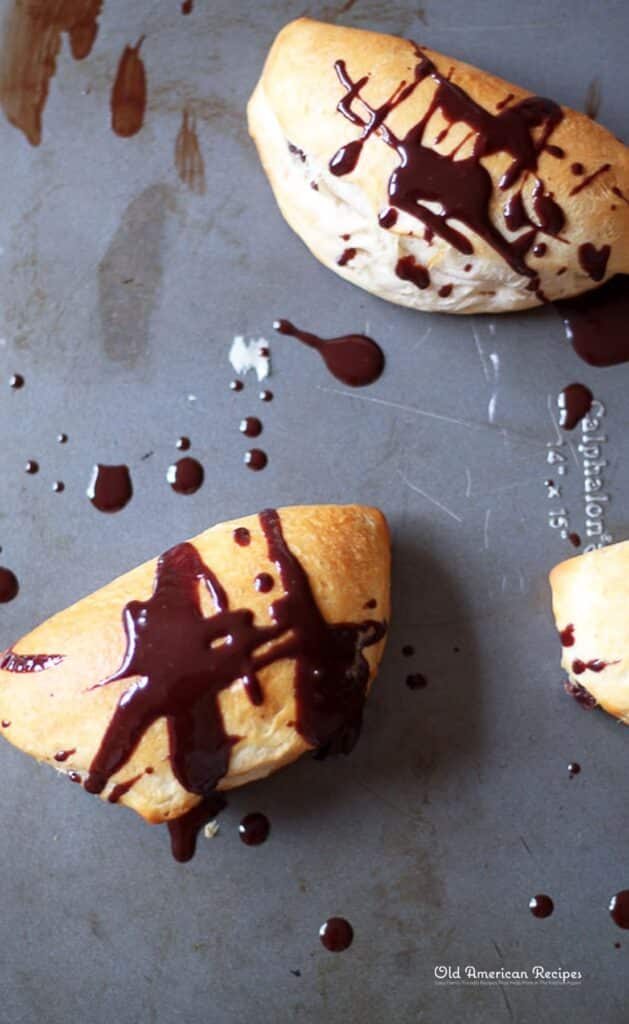 My grandmother was best known for her bean salad and chocolate sandwiches which was a piece of hershey chocolate smushed between two slices of buttered wonder bread. It tasted like a chocolate croissant. My grandmother originally hailed from France and I like to think she created these sandwiches in memory of her home.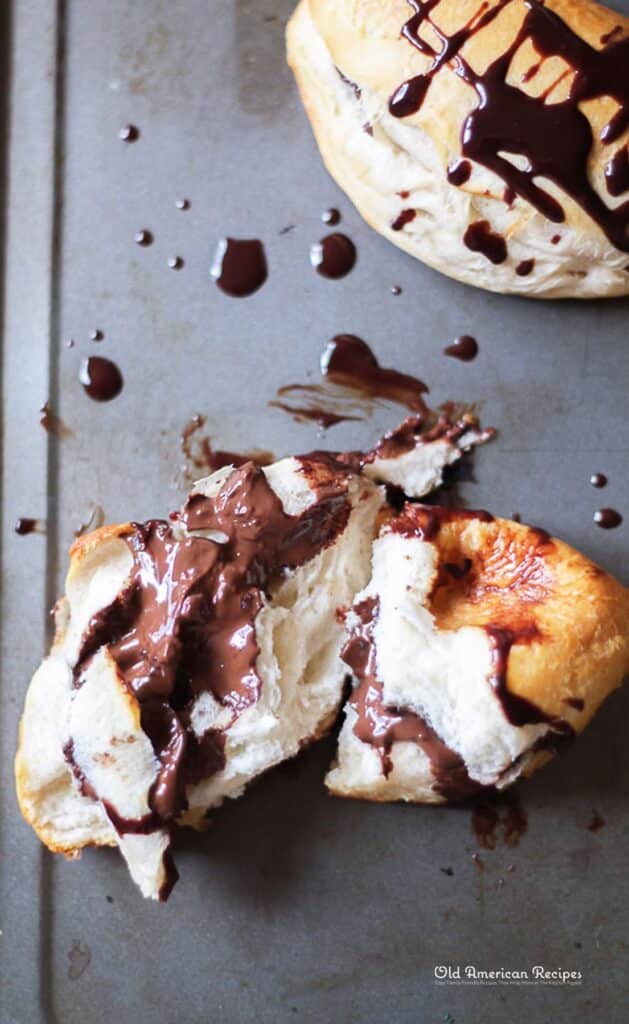 Since, Wonder Bread is scarce on the supermarket shelves, this recipe is my modern day twist and still as easy. You are more than welcome to form these Two Ingredient Chocolate Croissants into the classic shape they are known for. All you have to do is cut the biscuits into triangles and roll. However, that seemed like an unnecessary step because quite frankly, I was feeling lazy. Do as you wish though. Either way, you will have a fluffy pastry packed with melty semi-sweet chocolate.
With Valentines Day coming up next week, these Two Ingredient Chocolate Croissants would be a perfect breakfast treat for your sweetie. They taste amazing alongside a cup of steaming hot coffee and a bowl of fruit, preferably served in bed. Enjoy!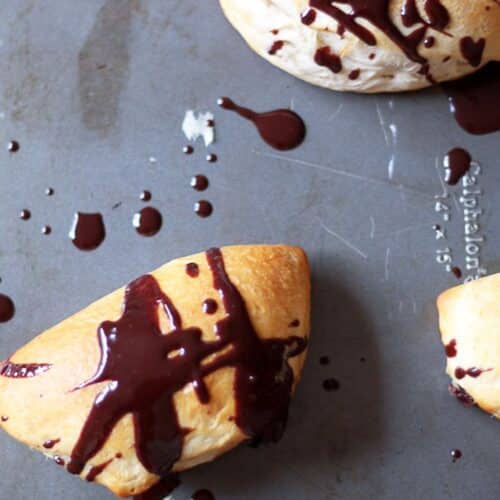 Two Ingredient Chocolate Croissants
Ingredients  
1

16.3-ounce can refrigerated biscuits ( I used Grands! Flaky Layers)

1

cup

semi-sweet chocolate chips
Instructions 
Preheat the oven to 350 degrees F.

Open the can of biscuits and flatten each one into a circle about 5 inches wide. Place the flattened biscuits on a baking sheet sprayed with non-stick cooking spray.

Place 2 tablespoons of the chocolate chips into the center of each biscuit. Fold the biscuits over in half and crimp the edges together with a fork.

Bake for 14 to 17 minutes or until golden brown.

Drizzle with melted chocolate.
Notes
NUTRITION INFORMATION
Serving size: 8 Calories: 305 Fat: 16g Saturated fat: 6g Unsaturated fat: 9g Carbohydrates: 39g Sugar: 13g Sodium: 337mg Fiber: 2g Protein: 5g Cholesterol: 2mg

Sharing is caring!