Sharing is caring!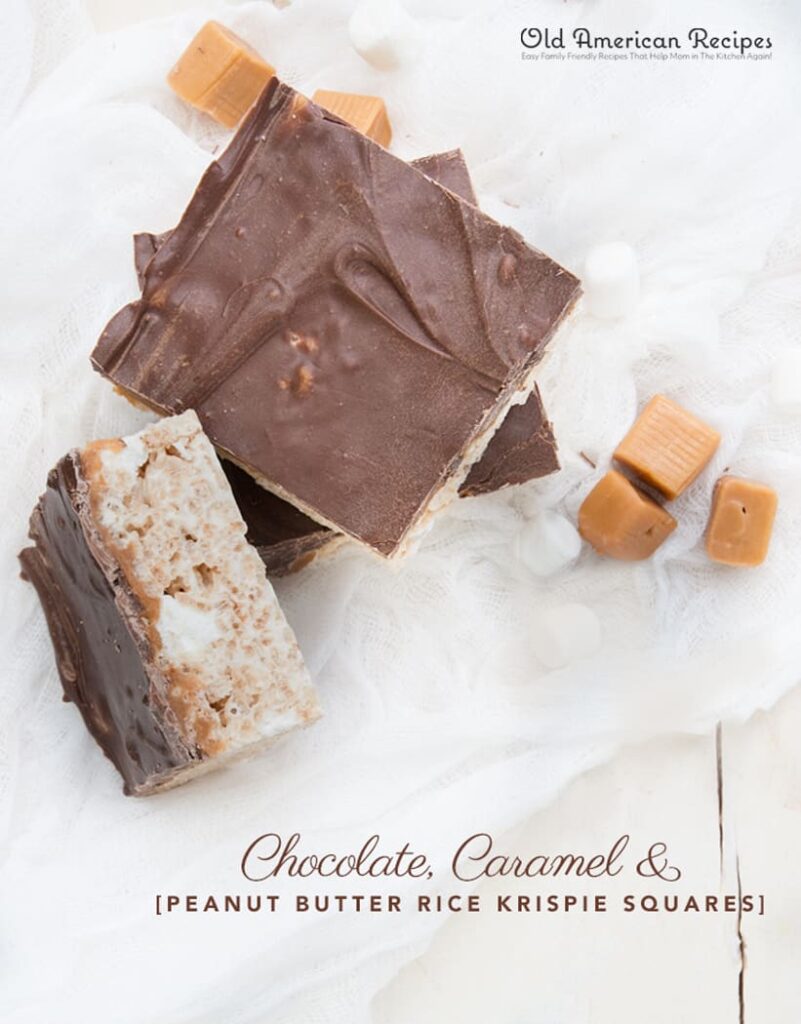 How exactly do you kick off your weekends?  Do you go for a run?  Stay in pyjama's all morning and have a Netflix marathon?  Nurse a headache from one too many Mojitos from the night before?   I think I've done each of those at some point in time. But, right now we're living in toddler town!  So that means a weekend kick off  is a fun morning activity and of course the ever so essential enormous sized coffee with epic amounts of foam.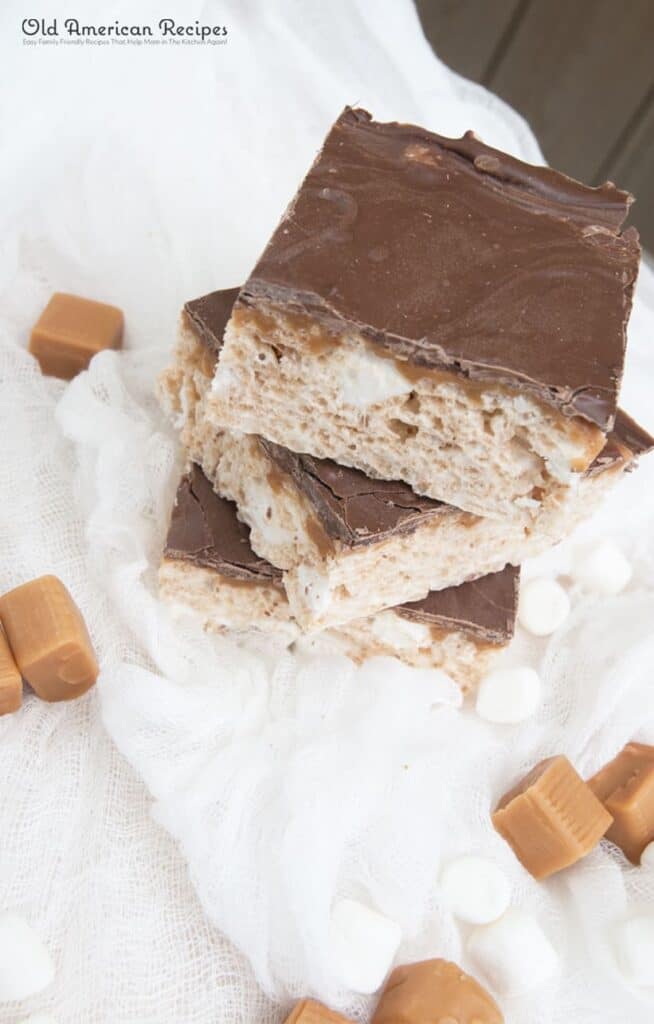 This may sound silly, but this Saturday morning we geared up and went grocery shopping – I know, I know, exciting times right?  But really, I totally enjoy going with Raisin.  He has serious toddler sized tasks where he picks and puts all fruits and vegetables in bags, grabs every item we need off the shelves and of course he picks out his own crackers for snacks.  <— His absolute highlight of the trip.  We're the shopping cart with the kid eating right out of the box at the store – yup no shame!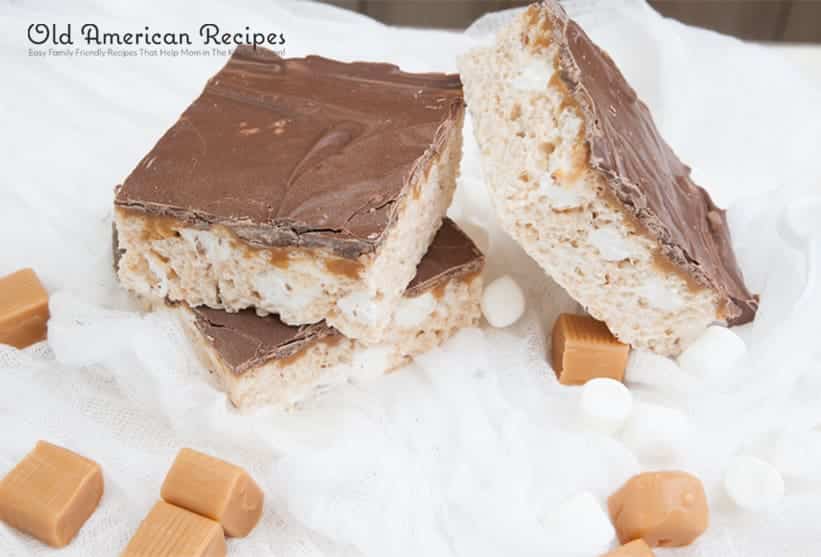 This trip was kind of a big deal though.  I told Raisin we were getting some items to make one of my all time traditional faves – Rice Krispie Squares.  But we were gonna kick it up a notch with these iconic square treats.  Chris saw a recipe that was next level and asked if I could PLEASE make it over the weekend.  Enter caramel, peanut butter and chocolate.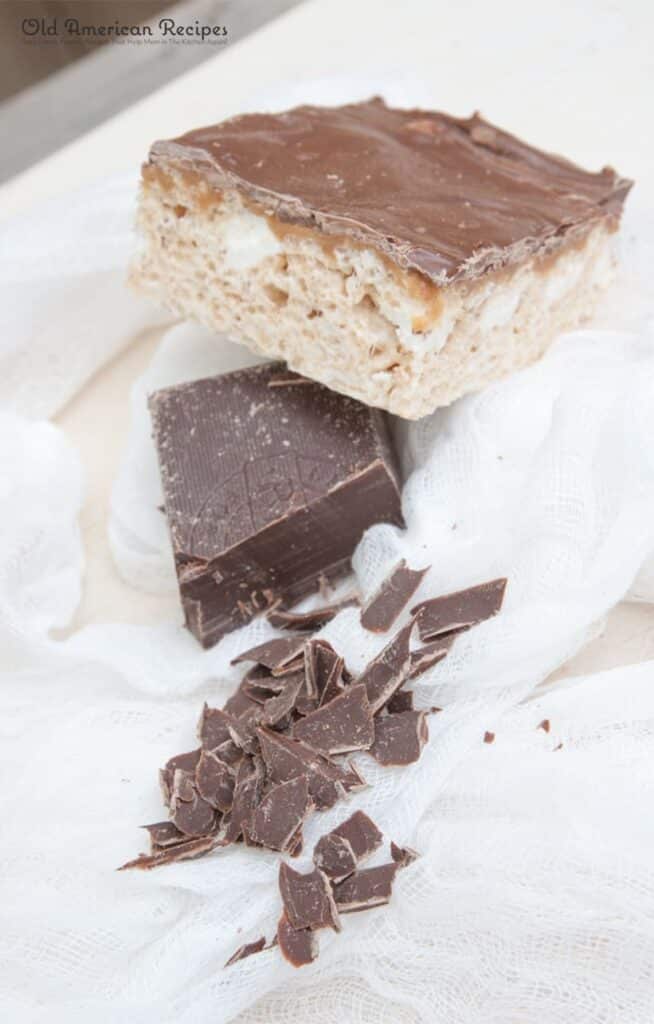 I totally have to apologize for this recipe though.  Not because it didn't turn out, or because you might not like it.  But because you will totally inhale the whole thing in one sitting and then have to deal with a sugar high, a possible stomach ache, and the mental emotion of asking WHY did I eat the entire pan!? Otherwise you're gonna love them.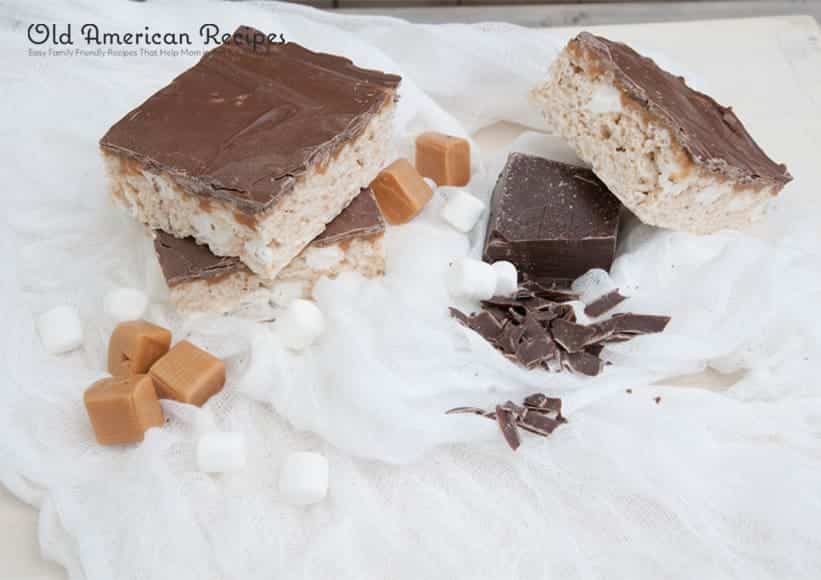 The first recipe I learned to make with my mum was Rice Krispie squares.  I was so over the top excited as kid whenever I saw a package of marshmallows AND Rice Krispies making their way into the shopping cart, mainly because I knew what was coming.   Raisin loves the cereal on it's own, but when he knows he gets to measure it out to make these treats instead of just eating them with milk his eyes light up like mine did.  
The traditional recipe will definitely be the go to for my inner child at heart, but if you wanna take these squares to another level, go for it.  No regrets, just tastebuds that will scream for MORE!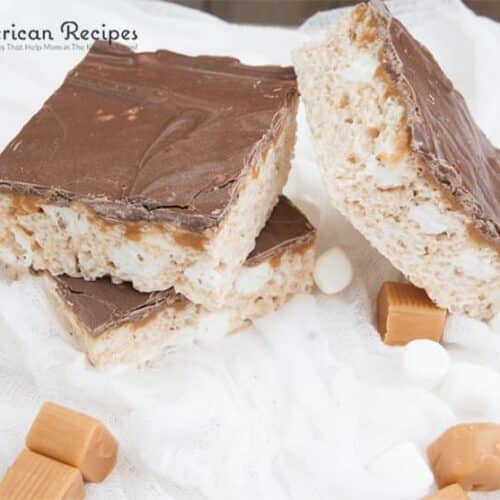 Chocolate, Caramel and Peanut Butter Rice Krispie Squares
Ingredients  
5

Tbsp

butter

8

Cups

plus 2 cups mini marshmallows

6

Cups

Krispie Cereal

½

Tsp

salt

1

Tbsp

water

20

Square caramels

½

Cup

peanut butter

2

Tbsp

milk

2½

Cups

chocolate wafer discs
Instructions 
Line a 9×13 pan with foil and spray lightly with cooking spray, set aside.

In a large post over low heat melt butter. Once butter in melted add in 8 cups mini marshmallows, stirring constantly.

Once the marshmallows are just melted remove from heat and stir in your cereal and salt until just coated in marshmallow mixture. Now stir in the remaining 2 cups of mini marshmallows.

Pour mixture into prepared pan and press in evenly.

Allow to cool completely before adding caramel and peanut butter layer.

Begin making the caramel and peanut butter sauce. Placing the water in a saucepan over medium low heat, slowly add the unwrapped caramels and continue mixing until the caramels melt.

Once melted, add in the peanut butter and stir rapidly. Add milk and stir until smooth.

After the mixture has combined, pour over the Rice Krispie/marshmallow layer and smooth across the top. Allow the second layer to cool.

For the chocolate, place wafter discs in bowl and microwave on defrost for 30 second intervals stirring in-between each interval. Keep doing this process until wafters are completely melted and smooth from stirring. Be careful not to scorch or burn! It should take about 3 interval sessions.

Once melted, pour the mixture over the PB caramel layer.

Allow to cool completely before cutting into squares.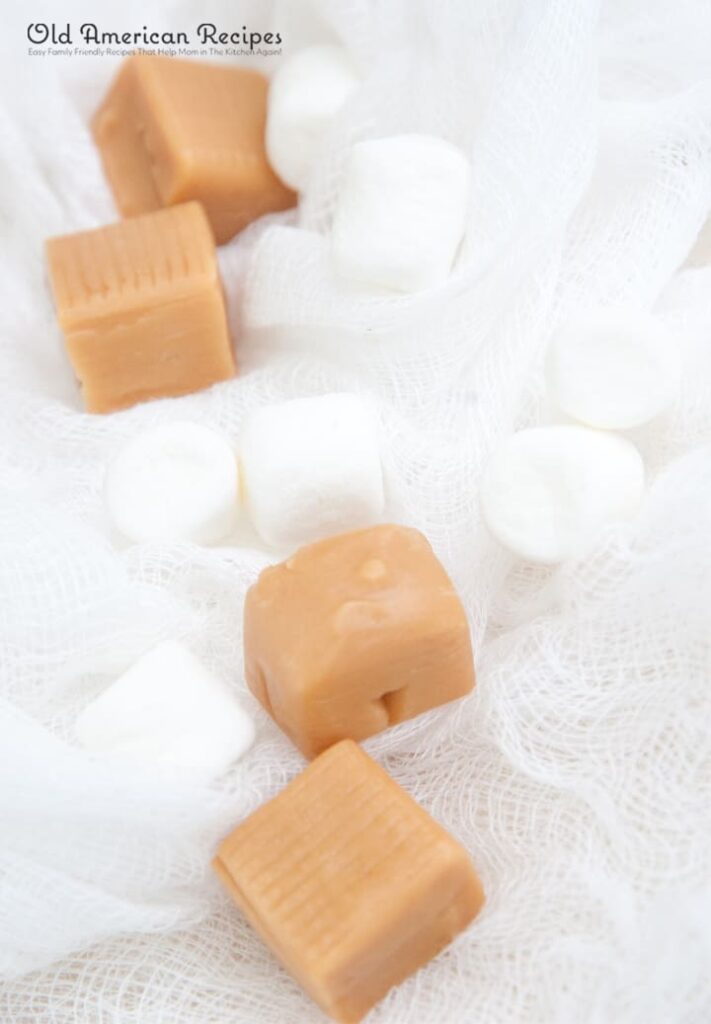 RECIPE ADAPTED FROM: COOKIES AND CUPS
Sharing is caring!