Sharing is caring!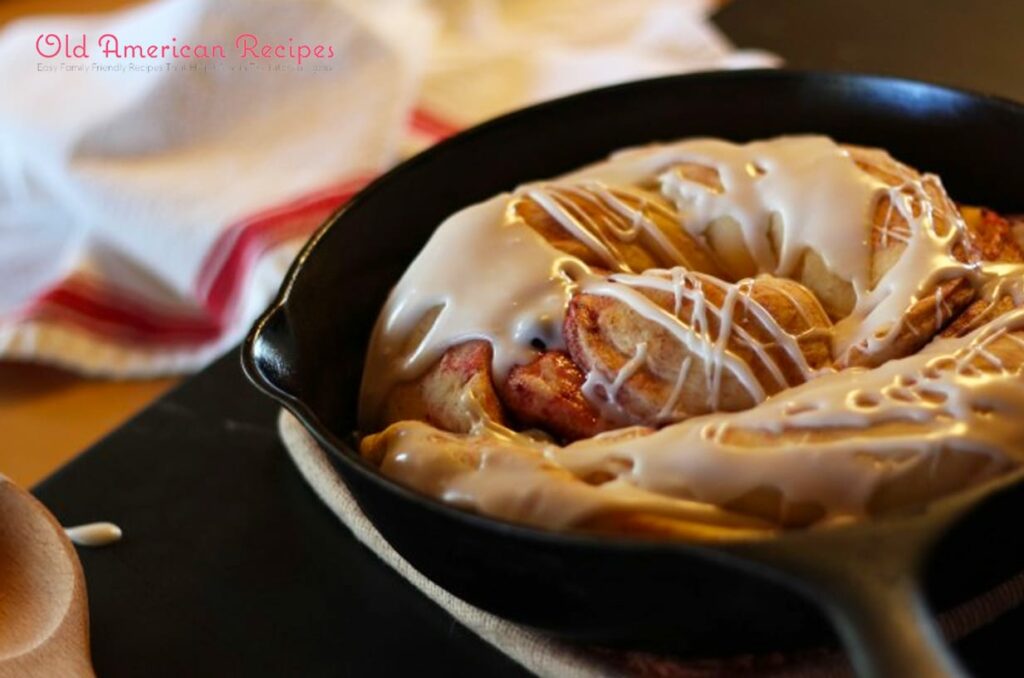 The end of Summer is rapidly approaching.  It was time for a last hurrah to make a fresh, fruity something with end-of-season berries.
Since I've been baking so many pies, I decided to turn to a rustic fruit Danish for a change, using a traditional sweet roll dough.
I'm all about simplicity, and this was pretty simple to pull together.  If you've ever baked cinnamon rolls, you can do this!  If you haven't, I'll guide you with a few pointers to dispel any fears you might be harboring about yeast.  The fact is, I was a total yeast phobia for years. I was paralyzed when it came to yeast.  Feelings of failure erupted before I even attempted to work with it.
Suffice it to say, I'm much more confident nowadays when it comes to yeast.  If I see a recipe that calls for it, I don't run for the hills.  Since abandoning those fears, my baking world has opened up immensely.  It's so nice to bake "real" bread every now and then, and not just "quick" bread.
With blueberries and raspberries in the fridge, I decided to prepare them as I would a pie filling.  Except, instead of using them in a pie crust, I placed them in the center of a slab of sweet roll dough slathered in softened butter.  Uh-huh?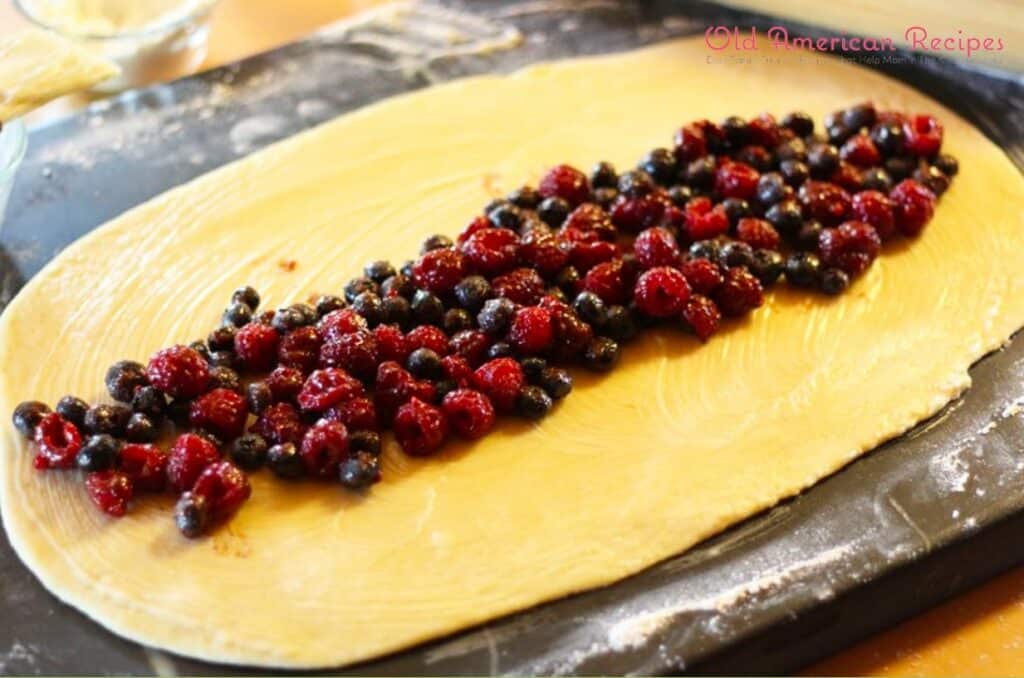 After the berries were rinsed and drained in a colander, I placed them in a medium-sized bowl and doused them with a half teaspoon of almond extract, then gently tossed in a quarter cup of sugar.
The mixture was spread evenly lengthwise in the center of the rectangular dough, then each long side was folded over to the center, covering the berries, but not overlapping.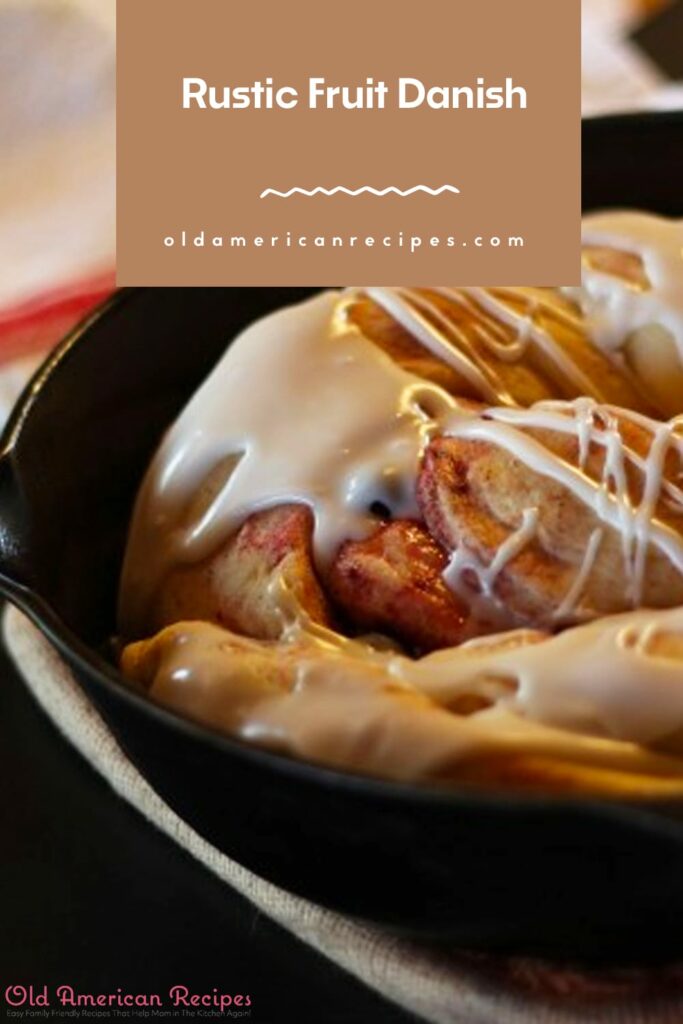 I used the center as a guide to cut straight down the middle with a knife through the fruit and dough to form two "ropes."  It's kind of like making braided breadsticks.
In this case, I had the two pieces side-by-side and just rolled them gently to intertwine, turning the opposite way from both ends, to form a twist.  Then I coiled it loosely and placed it in a nine-inch cast iron skillet coated with shortening, which just happened to be a recent flea market find.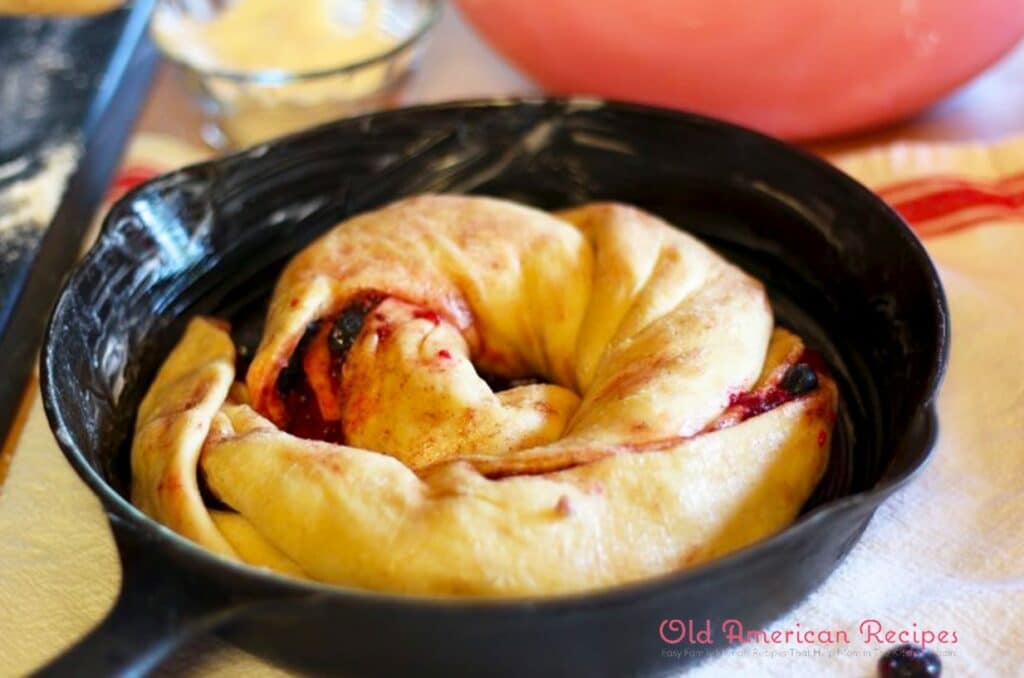 This baked up beautifully.  While it was still warm, I drizzled icing over the top to fill the nooks and crannies of the roll.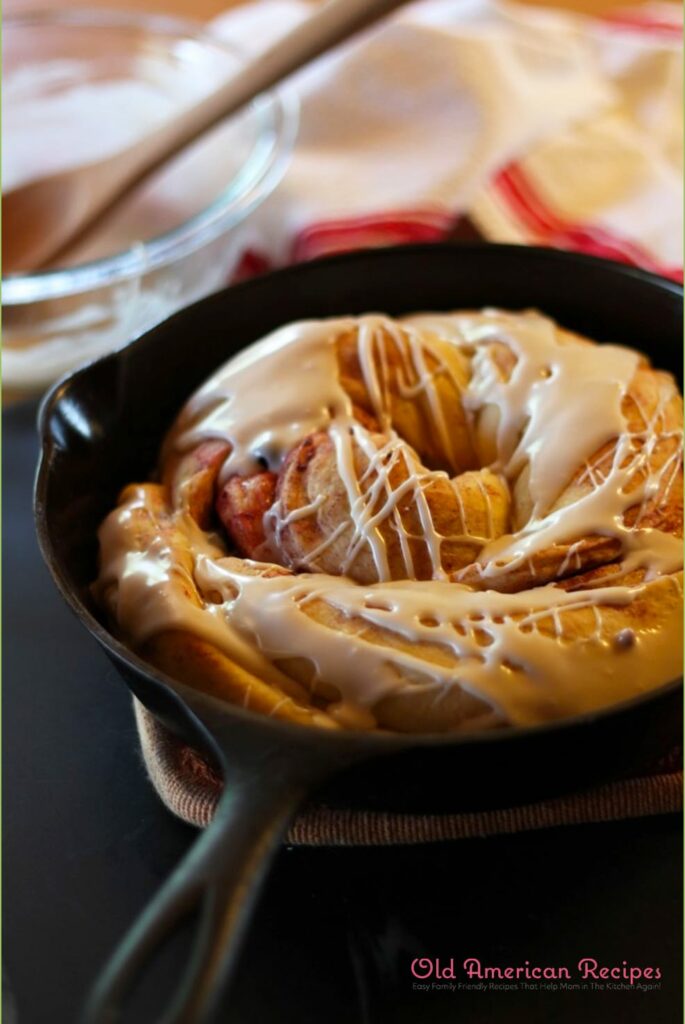 Now for the tip on working with yeast.  The temperature of the liquid that the yeast gets added to can make or break the outcome.  You can either use warm water out of the tap, or in this case, I used water and milk placed in a Pyrex bowl and heated it in the microwave for thirty seconds.  I use an instant read thermometer to test the temperature.  You want it to be between 105 and 115 degrees.  Using this handy tool really takes the guesswork out.
Unless you're a seasoned pro at all of this, fear not.  You too can achieve great results.  So go on, give it a try.  Here's the recipe!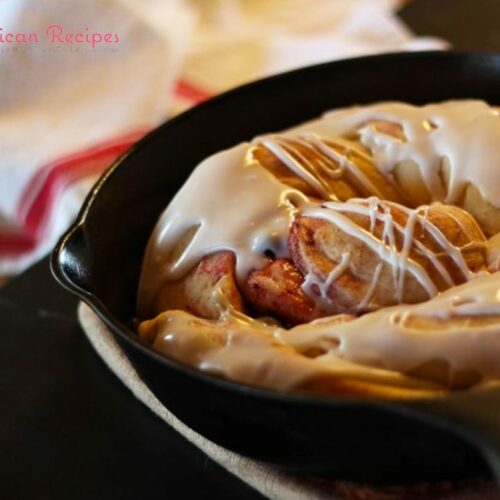 Rustic Fruit Danish
Fresh fruit is baked inside a traditional sweet roll dough, then topped with confectioners' icing.
Ingredients  
For the dough:
1

packet active dry yeast

¼

cup

warm water

105-115 degrees

¼

cup

lukewarm milk

¼

cup

granulated sugar

½

teaspoon

salt

1

egg

¼

cup

shortening

2¼

cups

all-purpose flour
For the filling:
2

tablespoons

softened butter

2

cups

fresh berries

I used blueberries and raspberries, rinsed and drained

½

teaspoon

almond extract

¼

cup

granulated sugar
For the icing:
1

cup

confectioners' sugar

1

tablespoon

milk

½

teaspoon

vanilla extract
Instructions 
In mixing bowl or stand mixer with dough hook, add flour, sugar, and salt. Stir to combine.

In microwave safe bowl, combine water and milk. Heat for appox. 30 seconds, or to temp.

Add yeast and let dissolve, whisking gently to remove any lumps.

Add yeast mixture, egg, and shortening to flour mixture.

Mix at slow speed until dough forms ball and comes off sides of bowl, or by hand.

Knead dough on lightly floured surface until smooth and elastic. Place in a greased bowl.

Cover and let rise in a warm place until double in size, about 1 to 1½ hours.

Dough is ready when impression of thumb pressed in dough remains.

In the meantime, grease the inside of a 9″ cast iron pan or cake pan with shortening.

When dough is raised, place on floured surface and punch down with the heel of your hands.

Keeping surface floured, roll into a large rectangle approx. 9″ x 15″

Spread butter over entire surface of dough.

In a medium bowl, add berries. Sprinkle with extract, then add sugar. Gently toss to mix.

Spoon fruit into the center lengthwise, approx. 5″ in width.

Gently fold each long side of dough over fruit to the center, close to edges but do not overlap.

Using a knife, cut center lengthwise. Turn both sides from opposite ends to form twist.

Place the twist in a circle in prepared pan.

Bake for approx. 25-30 minutes or more until golden on top and fruit is bubbling.

Make sure dough is cooked though. Use toothpick inserted into center to test for doneness.

Remove from oven and set aside.

Meanwhile, in a small bowl whisk together the sugar, milk, and vanilla until smooth.

Drizzle over fruit danish while still warm.

Allow to cool to room temperature.

Slice and serve.
Sharing is caring!