Sharing is caring!
I do a pretty good job of throwing a bag of beans in the crockpot and letting them cook overnight before I need them for a dish.  Sometimes, though, you need the beans in three hours rather than 12 and knowing how to whip them up in a quicker manner is handy.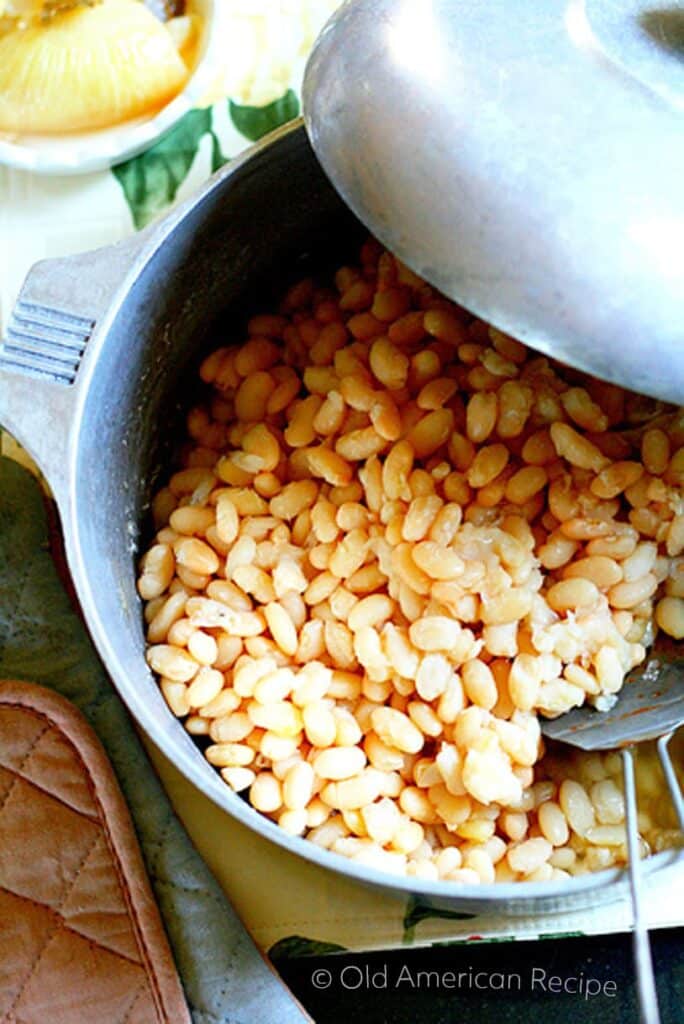 Also, this recipe intrigued me because it called for adding a variety of flavors to the cooking beans.  This recipes makes more than just a substitute for canned beans, it makes a pot o' beans that is almost worthy to stand alone and truly elevates the dishes that you make with them.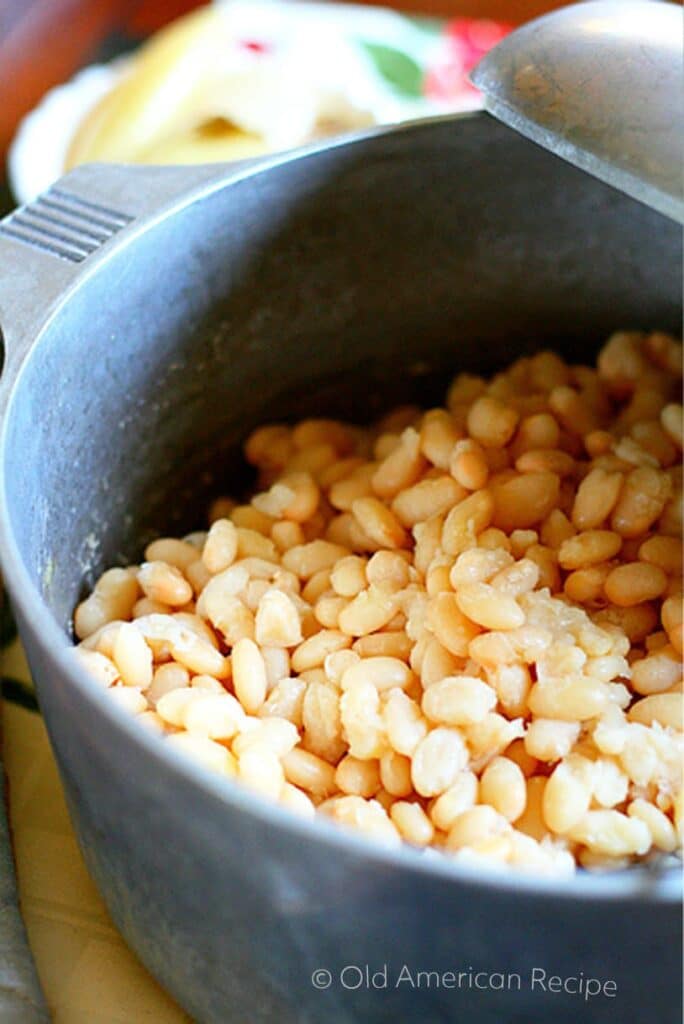 This method was especially nice, also, because it maintained the integrity of the bean.  There were no smashed and fragile beans after the cooking process, as there sometimes can be with an overcooked crockpot batch of beans.  Also, not a single hard bean was found.  The recipe is hands off and low maintenance once you get it going.
Oven Baked White Beans
Preparation time: 10 minute(s)
Cooking time: 4 hour(s)
Number of servings (yield): 8
Ingredients:
1 pound (about 2 ½ cups) dried cannellini beans or other dried white beans
4 cloves garlic, peeled and lightly crushed
1 tablespoon extra-virgin olive oil
1 small yellow onion, halved
1 bay leaf
2 to 3 cups water unsalted broth
Instructions:
To soak the beans: Place them in a large bowl, then add enough cold water to cover them by at least 2 inches. Cover the bowl with plastic wrap and refrigerate for at least 4 hours or up to overnight. Or place the beans in a large saucepan, add enough cold water to cover by 2 inches, then bring to a boil, cover with the lid of the pot and boil for 3 minutes. Remove from the heat and let the beans stand in the water, covered, for 1 hour. Use a colander to drain the beans.
Heat the oven to 325 F.
In a medium to large Dutch oven (4 to 8 quarts), combine the beans, garlic, olive oil, onion and bay leaf. Add enough broth to just cover the beans.
Cover the pot and bake for 1 ½ hours. Turn the oven off but leave the pot in the oven and let stand, covered, for 30 minutes. As the beans cool, they will absorb most of the excess cooking liquid
Scoop out and discard the onion halves and bay leaf. Use a mesh strainer to drain and discard any liquid not absorbed by the beans. Season the beans with salt and pepper.
adapted from Things Cooks Love, Marie Simmons, 2008
Now, remember to save this recipe on Pinterest for later 🙂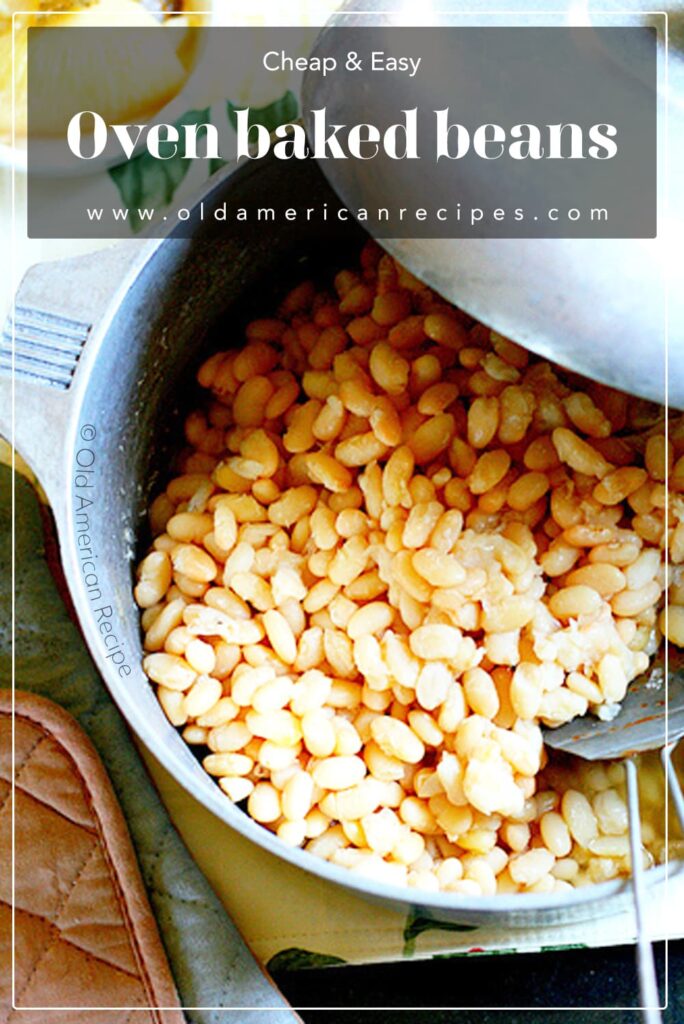 Sharing is caring!