Sharing is caring!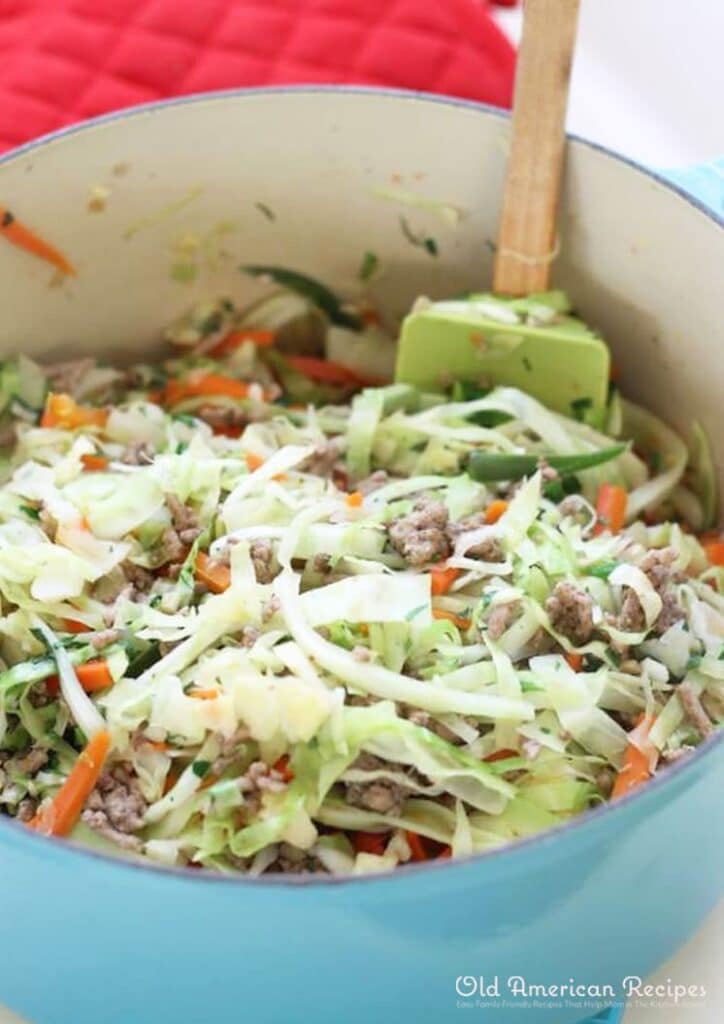 I'm finally sitting down to write a blog post here at 8:30. I swear, the days are long but they go by fast. Does that make sense? I wake up in the 5 o'clock hour and I swear I'm go-go-go. The weekends haven't been much different. We've been busy around these parts finishing up our big deck project. Thankfully we finished last Sunday night. We celebrated with some awesome homemade cocktails. We deserved those drinks like no other. 
Owning a legit home is a lot more work than I could have ever imagined. David and I are constantly working on projects to fix things or upgrade it to how we want. Sometimes working on these projects means working on it after a full day of work during the week. It's been a little tiresome but we're enjoying it. On top of all the projects, we're also growing a decent sized garden. 
I took these photos of our growing garden last Sunday and it's funny looking back at it. Our tomato plants are so much bigger in not even a week. It's amazing to me! I get so much joy out of going out there every evening to water or check on it or the best part to snip some produce. I love seeing it grow every single day. It's so rewarding. 
We have three beds. We've got 3 different kinds of tomatoes growing though we have four plants. We also have red leaf lettuce, romaine lettuce, swiss chard (it's doing the worst — sad face), yellow and green zucchini plants, crocked neck squash, TWELVE jalapeño plants (by mistake), green cucumber, lemon cucumbers, strawberries, flat leaf parsley, cilantro, basil, sage, and flowers to attract bees to our garden to pollenate. 
If you're wondering how we water all that while we're in a drought, we use a 5 gallon bucket in our shower while we wait for the water to get hot and catch all the water that would usually be wasted. It's amazing that just waiting for the hot water throughout the day that we practically fill 5 gallons. That 5 gallons can almost water two whole beds. 
Anyway, please bare with me while we go through this adjustment to our new house. How long can I call it a new house? This week alone we hung a new light in our kitchen, bought a new entertainment stand for our family room, unpacked another box of books, worked on putting David's office together, sprayed around the house for bugs (soooo many spiders! ahhh!), and I'm sure countless other things that I can't even keep track of. 
I have missed blogging because I've always enjoyed looking back on what I was doing a year or two or three years ago. It makes me sad that I'm not documenting more of this happy time in our lives. I keep going back and fourth between giving up blogging for good or to keep going. I'm not sure what will happen, but I know posting more than once a week right now seems impossible. 
Lucky for you I finally made a really tasty new dish that I felt was worth sharing! This dinner had a little bit of prep work in the chopping department, but once you get all your veggies chopped it's go time! I'm a huge fan of one pot meals and this came right together in my Dutch oven fairly quickly. The flavors were savory and tangy. We had a side of sweet potato since we love us some carbs. I'll definitely be making this dinner again in the future!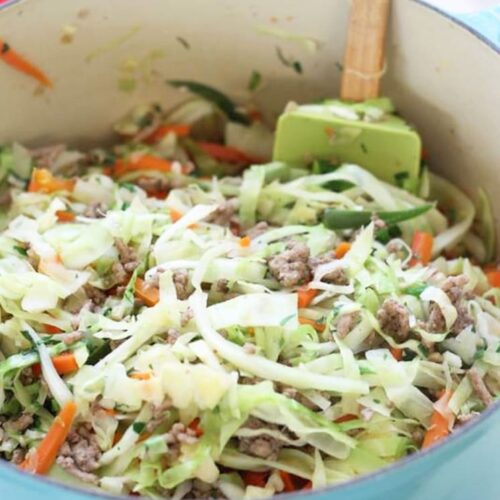 Asian Crack Slaw
A savory, tangy, warm slaw-like one pot mea.
Ingredients  
1

tablespoon

avocado oil

1

pound

ground turkey

4

garlic cloves

minced

2

" fresh ginger

peeled and minced

1

teaspoon

Chinese five spice

1 1/4

teaspoon

Kosher salt

4

carrots

peeled and julienned into 2″ sticks

1

red bell pepper

seeded and julienned into 2″ sticks

1

jalapeno

seeded and julienned

1

small head cabbage

cored and thinly sliced

4

green onions

chopped on a diagonal

2

tablespoons

cilantro

1

lime

cut into wedges for garnish

hot sauce

for garnish
Instructions 
In a large Dutch oven or pot heat oil over medium heat. Add in garlic, ginger, and spices. Sauté for one minute. Stir in ground turkey and cook until no long pink.

Add carrots, bell pepper, and jalapeño to the pot and cook for about 1 minute. Stir in the shredded cabbage and sauté until the cabbage has wilted. This will take about 5 minutes.

Stir in green onions and cilantro. Stir for about 1 minute. Remove from heat, serve and top with juice from a lime wedge.
Notes
If you like really spicy add 1/4 crushed red pepper flakes with the garlic while you sauté the meat.

Sharing is caring!