Sharing is caring!
HI! Here is my favorite Blueberry Scones recipe and have been using it for years! I always get compliments when ever I make them! Please give them a try!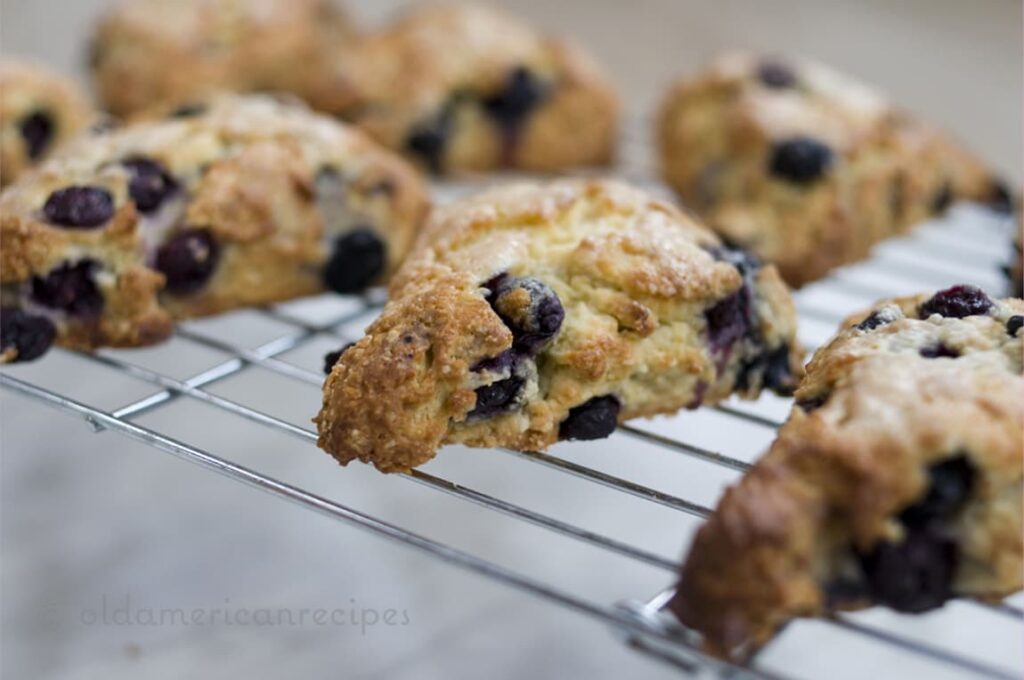 Oh Christmas, it truly is the best time of the year. Whether you recognise the religious meaning behind the big day or not, to me, it's all about spending time with your nearest and dearest, eating/gorging on so much food you seem to impregnate yourself with multiple food babies, consuming so much alcohol that your liver loathes you in the month of January and on top of that, being able to have some well earned respite from work!  I just love how the pace of life seems to slow down in the last two weeks of the year. Everyone just seems to "switch off" and things just seem so very relaxing and chill.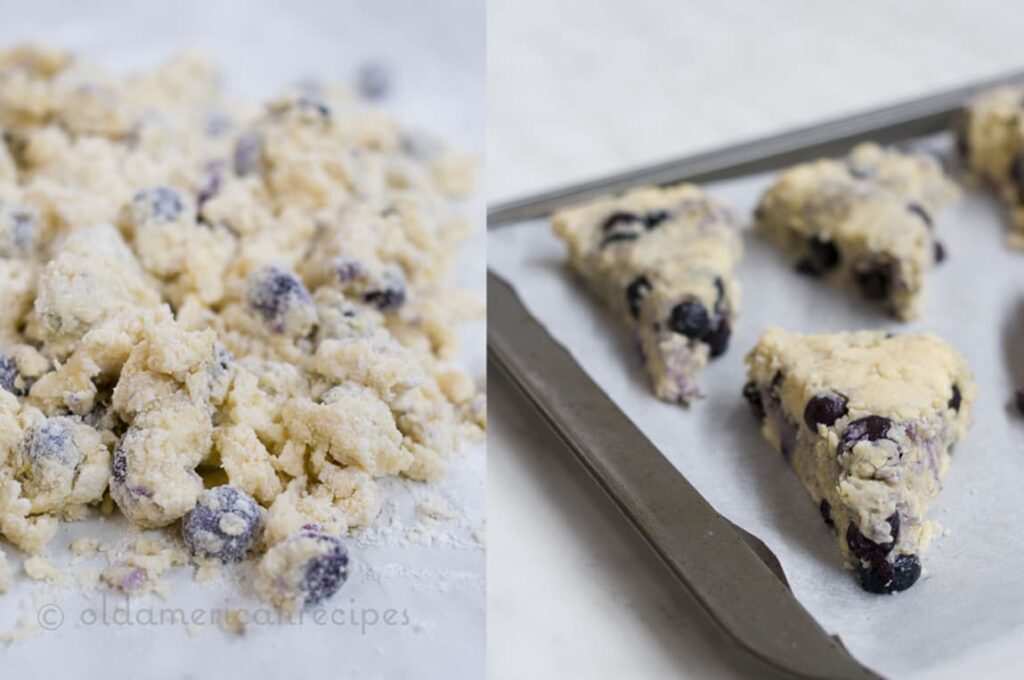 This time of the year is also marks the start of summer and all the fun that can be had in the warm weather and glorious sunshine! It's now time to kick back at the beach, eat BBQ food everyday for three weeks straight, gorge on the best of summer fruit (Watermelon, cherries, mangoes, whee!), mellow out at beer gardens with endless jugs of beer/cider/sangria, dance in the sun at outdoor music festivals, road trips down the coast and more! Action-packed activities aside, the holidays are also about enjoying as much time down time as possible, being able to laze about, and doing as you wish without having to think about anything important. Yay!
I am on leave from work for a few days until 2021 and I am really enjoying this mini break. I spent this morning not doing much at all and it has been one of those wonderfully lazy days, just chilling out with friends, running a few errands and baking 🙂 Mum requested scones for morning tea and being the good daughter that I am, I came up with these flavoursome beauties in response. It's a one bowl recipe (my favourite!!), very easy to make and as always, very delicious. The lemon zest adds a nice depth and the blueberries not only provide a lovely subtle sweetness, but also provides a contrasting textural element too. Make a batch yourself this holiday season and enjoy it with your loved ones, just like I did! 🙂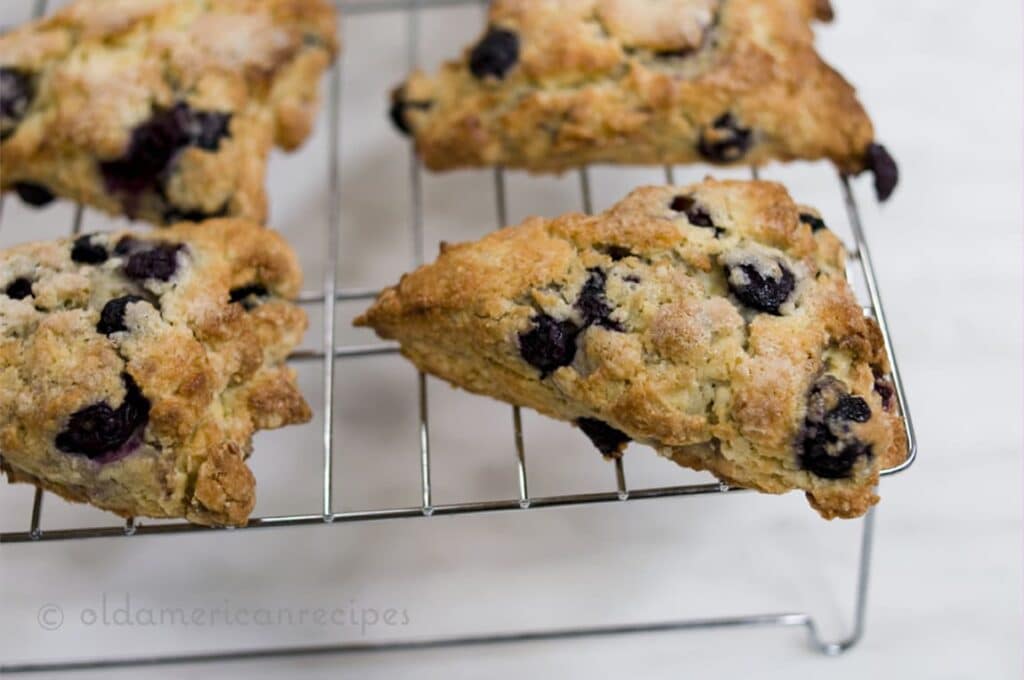 I hope you all had a lovely Christmas! I'll post again in a few days for the new year! xoxo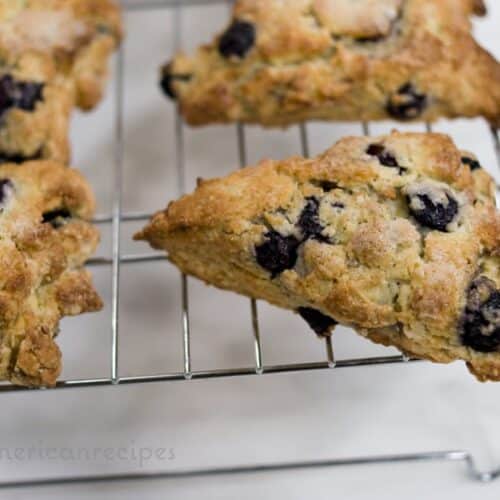 Blueberry Scones
Blueberry scones are the perfect breakfast. Thick flaky buttery sweet biscuit dough tossed with fresh blueberries and topped off with a sweet powdered sugar glaze.
Ingredients  
2

cups

plain flour

¼

cup

caster sugar

1

tablespoon

baking powder

½

teaspoon

salt

100

g

unsalted butter

cold, cut into chunks

1

and ½ cups blueberries

fresh or frozen

grated zest of 1 lemon

½

cup

cream

2

eggs

beaten

cream or milk

to glaze

caster or raw sugar

to sprinkle
Instructions 
Preheat the oven to 200C. Line a baking tray with non stick baking paper and set aside.

In a bowl, sift the flour, sugar, baking powder, salt. Mix well. Using the tips of your fingers, rub the butter in with the dry ingredients until you form pieces the size of blueberries 🙂 Add the blueberries and zest.

Add the egg and cream and mix with a fork or butter knife until just combined. Turn it out onto a lightly floured surface and knead until the dough just comes together.

Form the dough into a square about 18cm x 18cm and 3cm thick. Cut into four squares and cut each square into a triangle. Place triangles of dough onto the prepared pan, brush the scones with cream or milk and sprinkle sugar on top. Bake for about 20 minutes or until golden. Cool on wire racks.

Makes 8 scones.
Don't forget to PIN this Blueberry Scones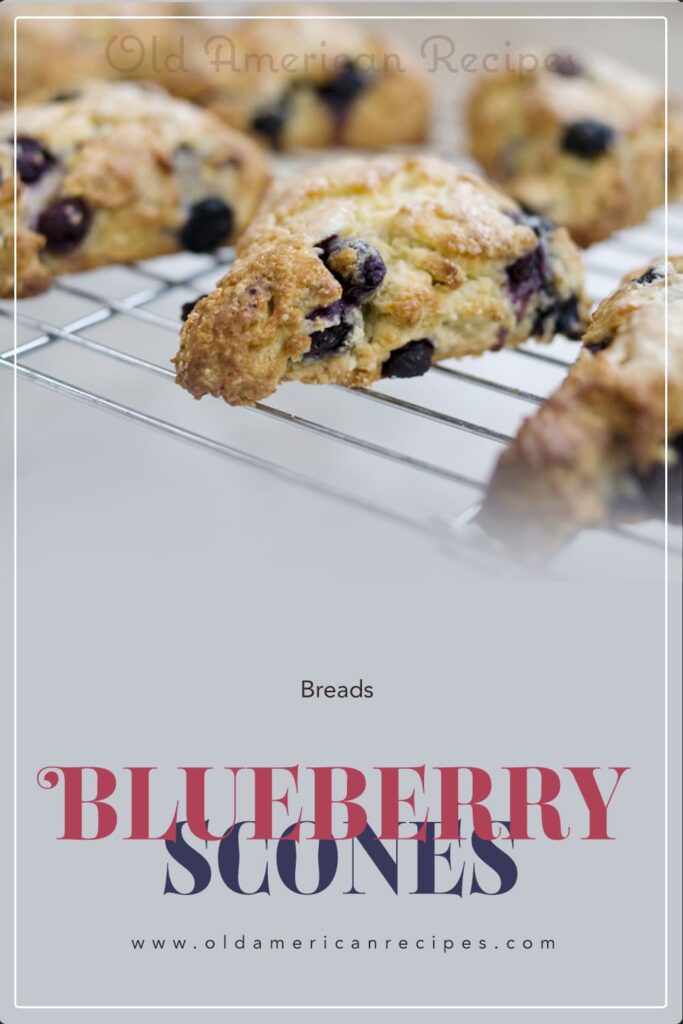 Sharing is caring!