Sharing is caring!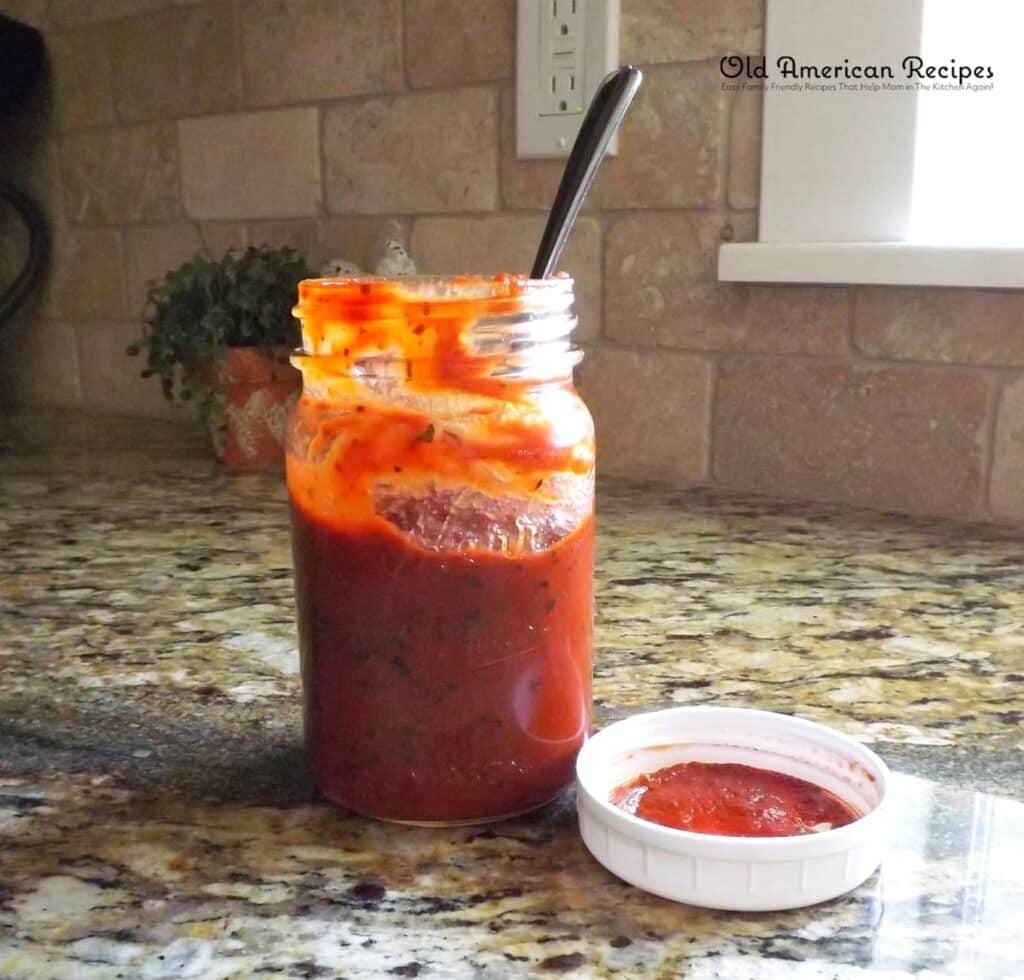 I first posted this back in 2009 and it's still the only pizza sauce I use. It's so easy that it's my 11-year-old's job to mix it up (my oldest passed the pizza-sauce-making torch recently) I'm updating the original post with a new picture and the actual recipe, so you don't have to click through anymore. Enjoy it…we do all the time!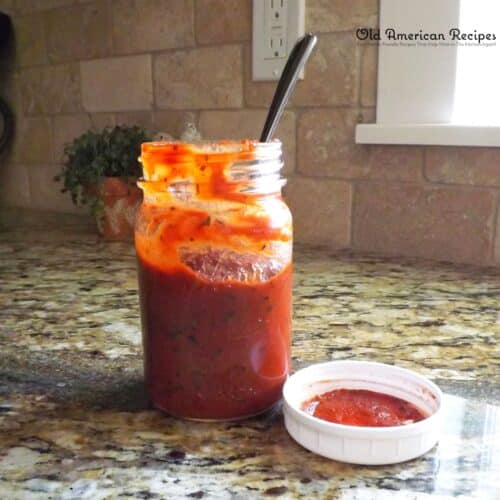 Homemade Pizza Sauce
Ingredients  
1 8-

oz

can tomato sauce

1 8-

oz

can tomato paste

1

teaspoon

dried oregano

1

teaspoon

dried basil

1/2

teaspoon

garlic powder

1/2

teaspoon

onion powder

1/4

teaspoon

salt

fresh cracked pepper to taste

2

tablespoons

olive oil

1

teaspoon

white vinegar
Instructions 
Combine all of the ingredients in a medium bowl or a jar and mix well until combined and smooth.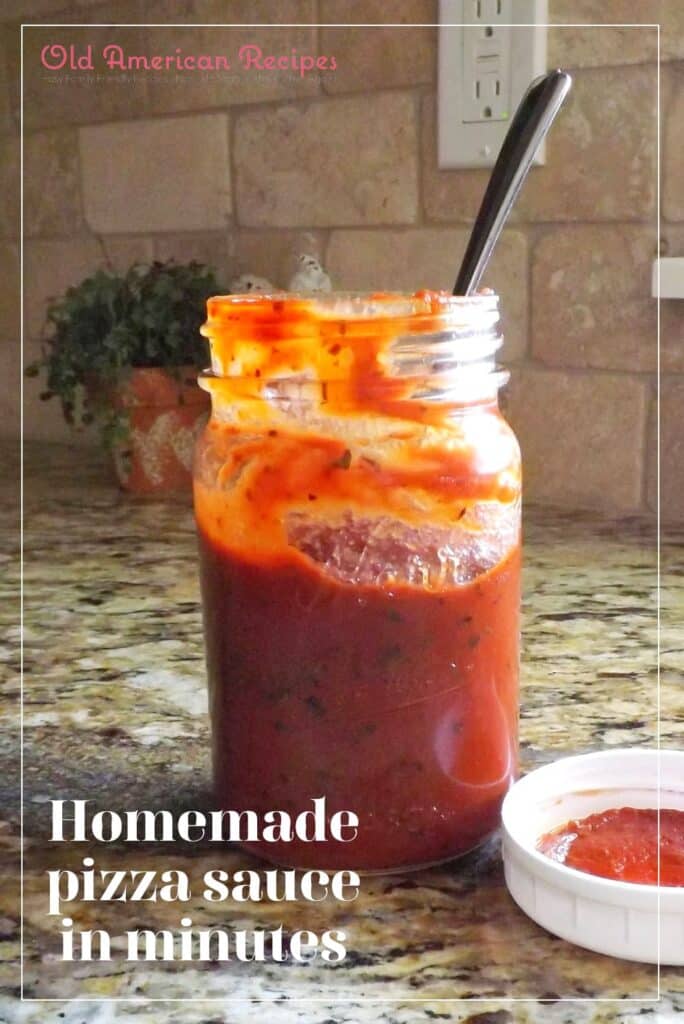 —Original Post from 2009—
My family loves pizza. I love to make it from scratch (I can even "throw" it–I only almost dropped it on my daughter's head once), but pizza sauce has always eluded me. For years, my store-bought pizza sauce of choice has been Boboli; it's thick and very flavorful. But it's also almost $4 a package at my store. I paid the price because it was the only sauce worth buying, but I've really wanted to find a good recipe.
A couple days ago I was poking around on TasteSpotting.com and saw a beautiful picture of pizza sauce with the caption, "Two minute pizza sauce made from pantry ingredients". I clicked on the picture and went to Laura Flowers' blog The Cooking Photographer. I read through the ingredients, and I had just about everything (remember I'm moving, and I've already packed up most of my kitchen). I borrowed some onion powder and paprika from a friend and then set my almost-13 year-old to making the sauce. (She sent me out of the kitchen while she made it. It was very hard to stay away…)
The sauce turned out beautifully…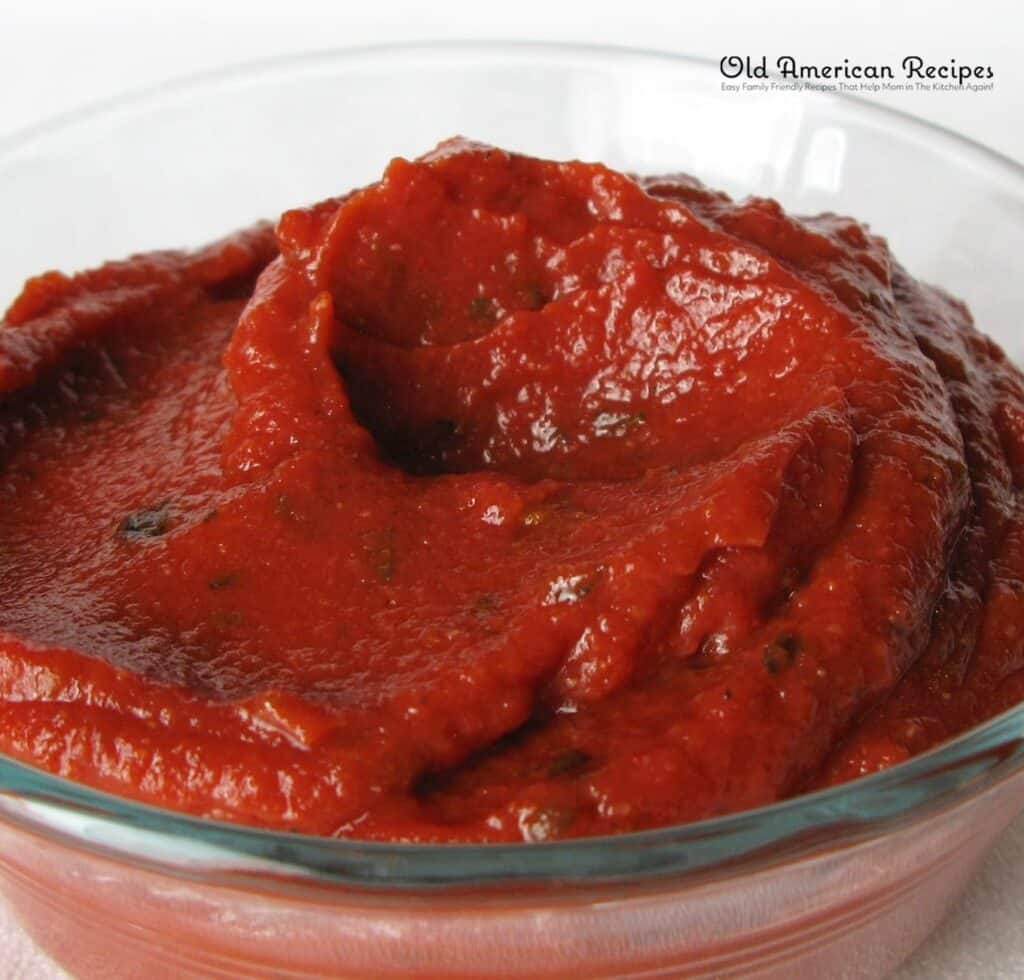 We were rushing out the door to go work on the new house, so I made some quick individual cheese pizzas on flat bread (our favorite quicky pizza) and took them with us in the car (after taking pictures for the blog, of course). If you're looking for a super fast, easy pizza sauce that will blow all of the store-bought sauces out of the running (even my beloved Boboli), try Laura Flowers' sauce–delish!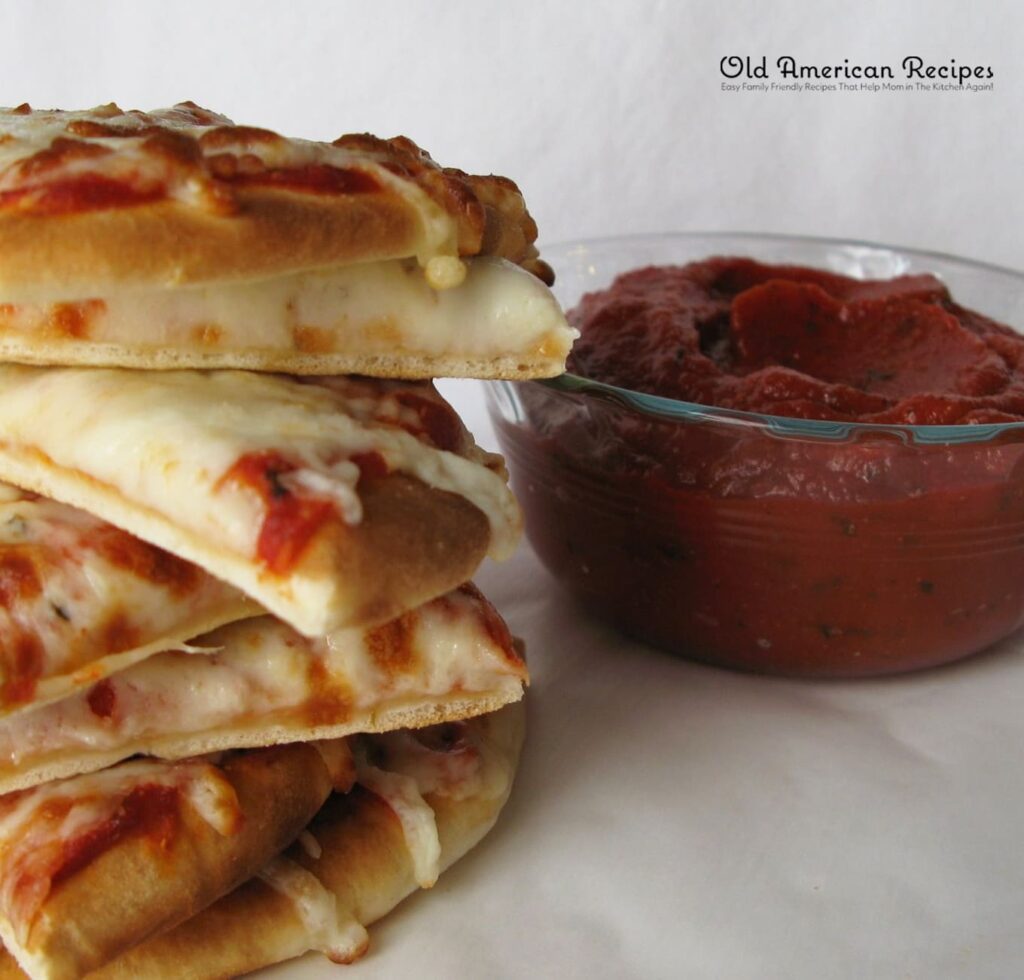 The next time I make it this sauce I'm going to make a bunch so I can freeze it in little bags and have it on hand. And I'll use a little less garlic powder, but that's just my personal preference.
Enjoy, and thanks Laura!
Sharing is caring!