Sharing is caring!
I've got a simple recipe for you today. This is what I've been eating with every meal for three days straight.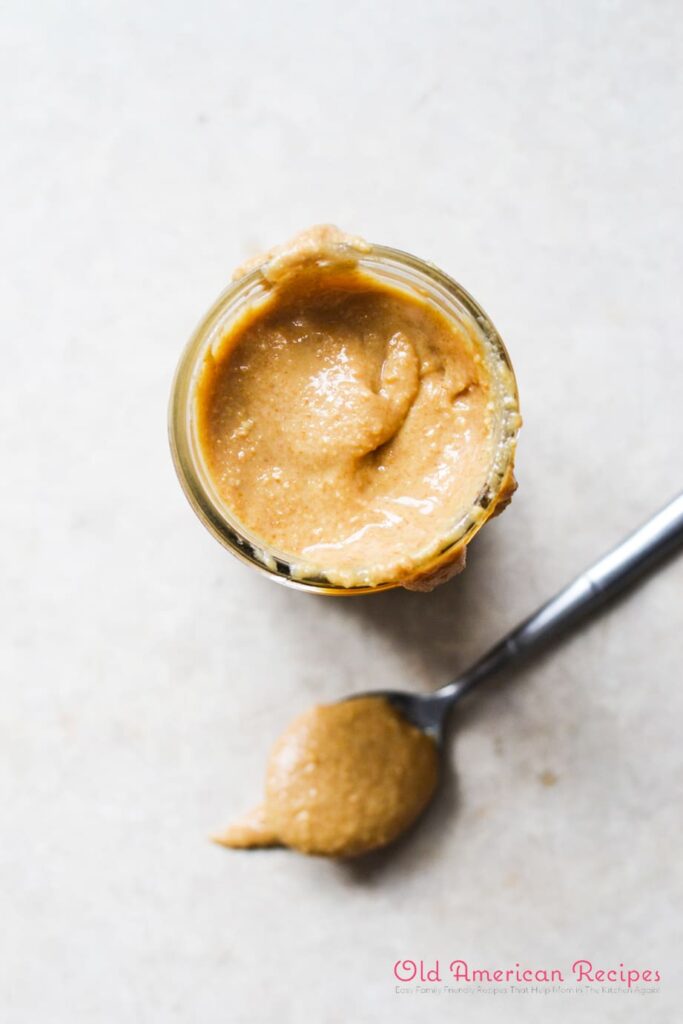 We're moving Wednesday, so I'm not buy groceries and eating random stuff in my cupboards. Like many people, I have a lot of ingredients that are just sitting unused. Like dried pasta, granola bars, every kind of oat imaginable, chocolate chips, honey roasted peanuts, etc.
I need something green in my body SO BAD.
Luckily, my face isn't shrivelling into itself and my arms haven't fallen off yet. AND! Peanut butter is packed with protein, so that's a good thing.
I need something to make me feel like a living human.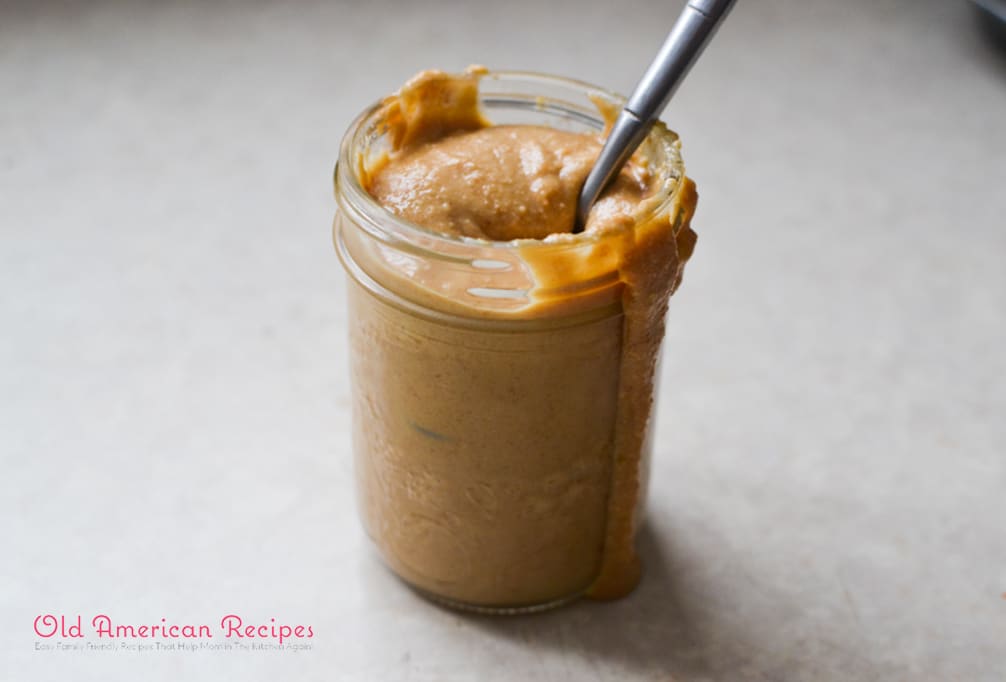 This peanut butter is my favorite. And not just because it only has two ingredients and is simple to make!! It just tastes perfect.
CREAMY + SMOOTH + SALTY + SWEET all at once <3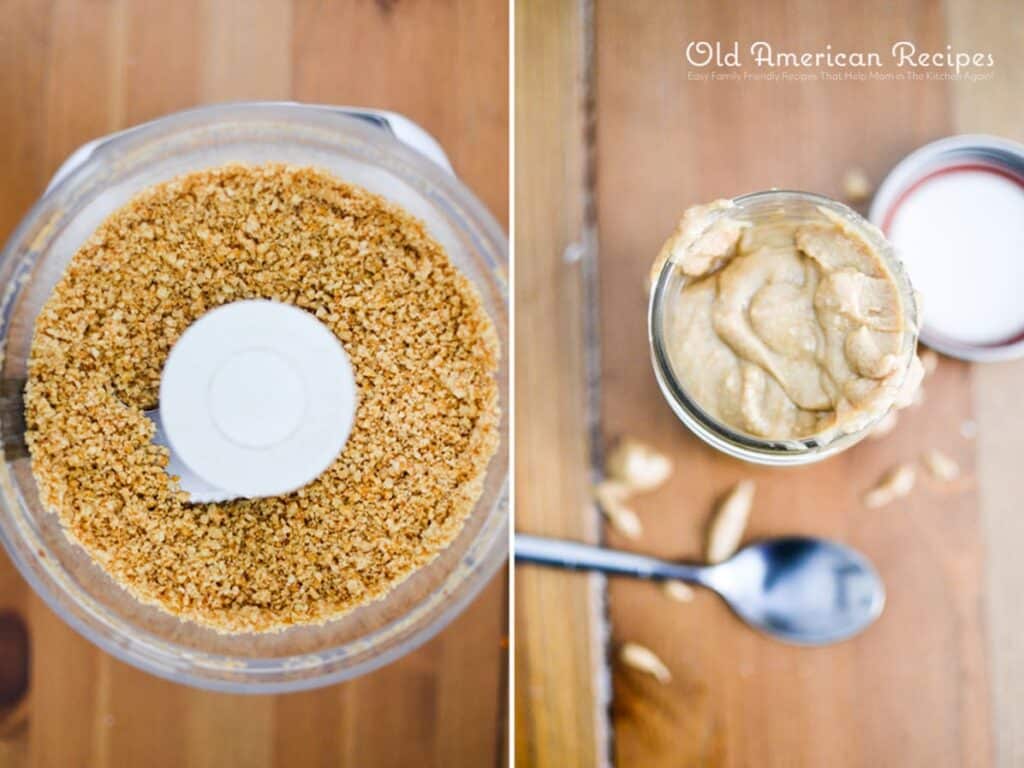 An you know, if almond butter is your thing, I've got you covered.
But let's stick with this gorgeousness for now.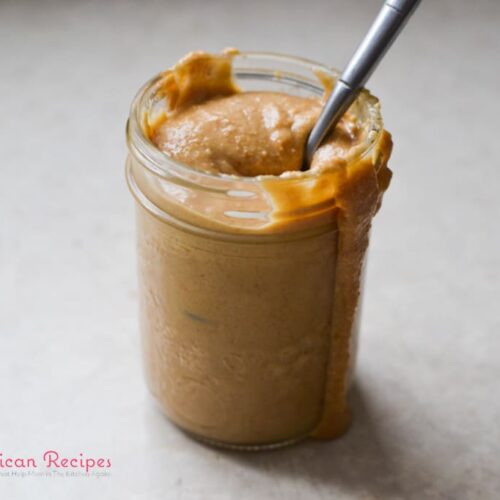 Salty honey roasted peanut butter
Ingredients  
2

cups

honey roasted peanuts

1/2

tsp

fine sea salt

optional: 1 tbsp peanut oil
Instructions 
Transfer the peanuts to a food processor and process the nuts on high for about 5 minutes, stopping to scrape down the sides of the bowl every minute or so, and checking to see that the nuts haven't stuck under your food processor blade.

Once the peanut butter looks smooth, add the salt and then process for another minute or so to make sure the butter looks glossy and smooth. If you don't have a heavy-duty food processor, add in a tablespoon of peanut oil to help the butter along (see notes).

Transfer the peanut butter to a small mason jar or air-tight storage container.

Peanut butter can be used immediately and will keep for several weeks in the fridge.
Notes
You shouldn't need to add any oil to this recipe unless you do not have a heavy duty food processor. What makes this peanut butter nice and smooth is time. Keep processing, scrape down the bowl, and process again. It will come together in under 10 minutes, I promise!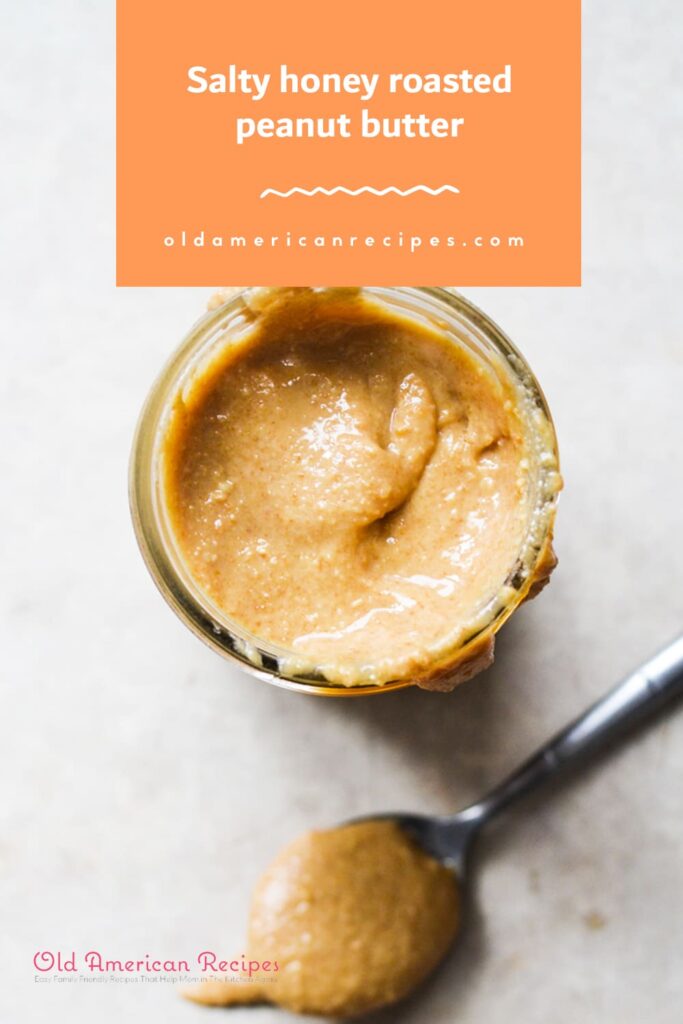 Sharing is caring!