Sharing is caring!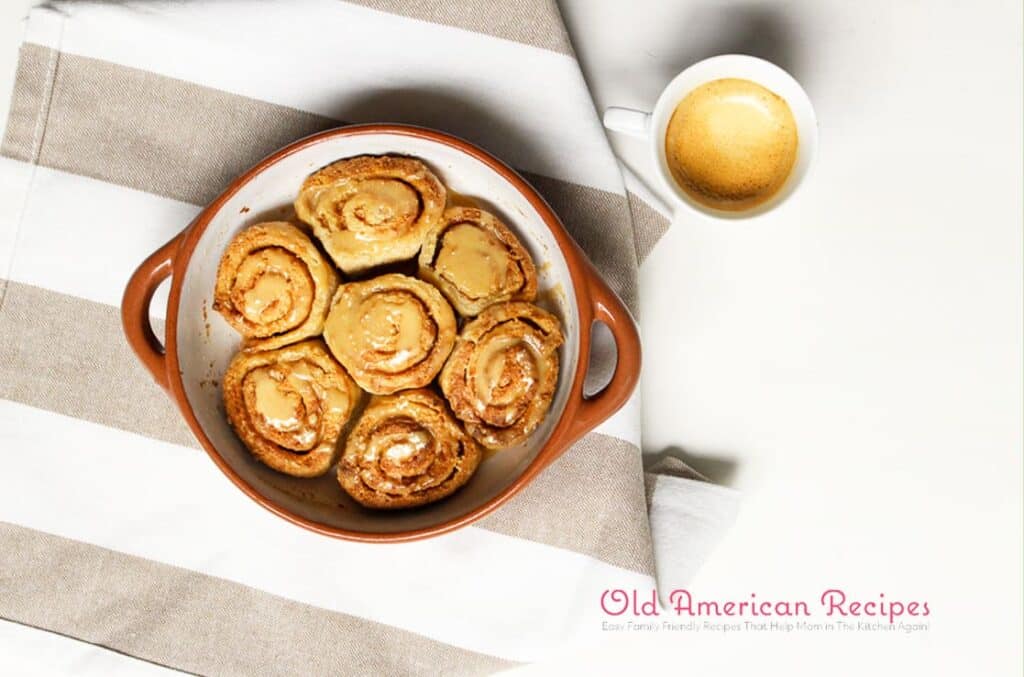 One thing I definitely drink enough of is coffee. I am quite caffeine sensitive and  if I don't carefully watch my coffee intake, I'll be up all night like a mad(eye) person re-reading Harry Potter and the Half Blood prince for the 4th time. Although that sounds enjoyable, I usually have better things to do at 3am like sleep.
I am a 2-cups-in-the-morning kinda gal NOTHING MORE and that's fine with me. I know that if I consume caffeine after  about 1.58pm I am in for a sleepless night. This means no espresso martini's, no affogato's after a spaghetti napoli and no help what so ever if I am really tired at 5pm and need a little pick me up. I am not one of those people who can follow dinner with a coffee and be alright. I am also not one of those people who can follow dinner with a nice light earl grey, even that's too much. If I have a coffee at 3pm, I feel like a rebel but this hardly ever occurs due to the aforementioned Harry Potter 3am read-a-thon (doesn't my life sound hard- pfff). 
Remember it later
Like this recipe! Pin it to your favorite board NOW!
Pin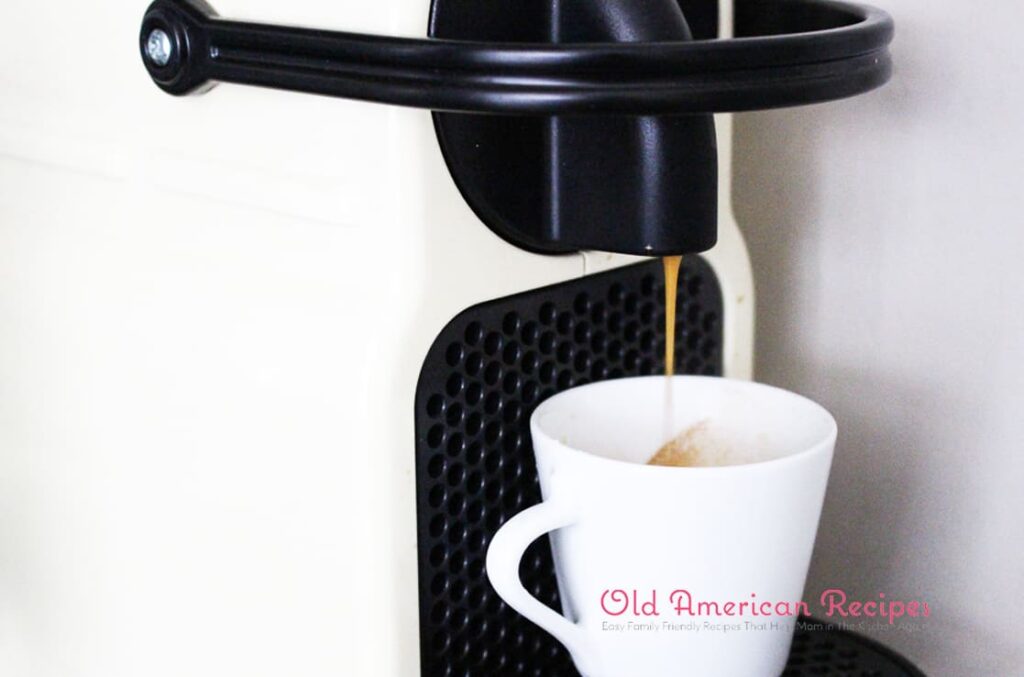 So, when Nespresso offered me the chance to try out their new Decaffinato range, I let out a little squeal for those un-drunk espresso martinis. The first thing I did was purchase some ice cream and made myself an affogato, at 7pm! I felt slightly rebellious whilst enjoying my creamy, espresso-ey treat only to remember that this was decaf – woo!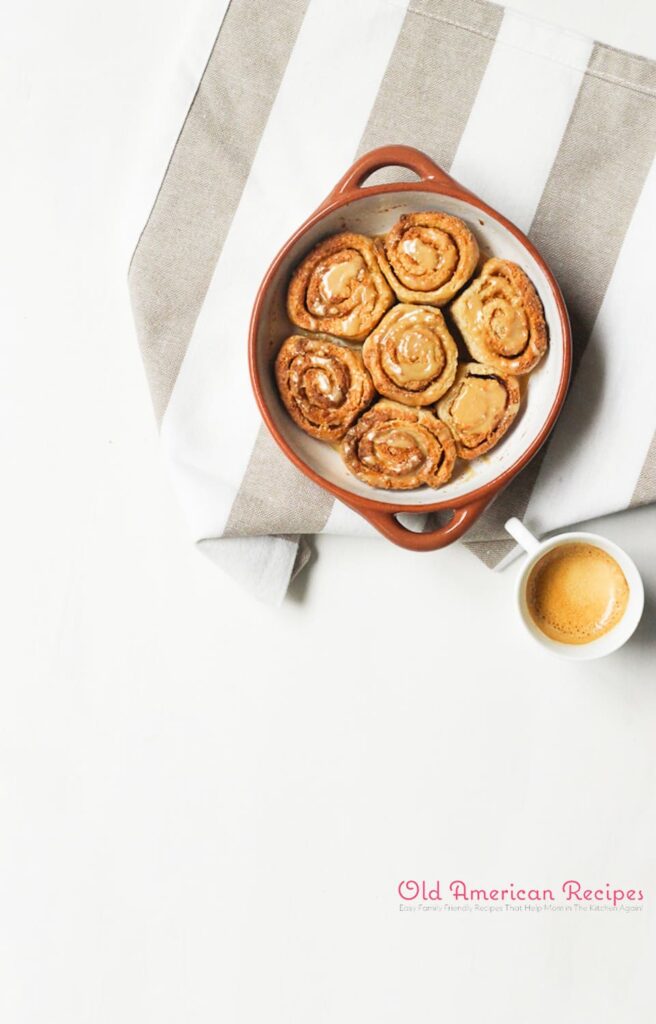 I had also had scrolls on my mind, but simple, easy scrolls. I enjoy baking but not enough to commit myself to triple rise doughs and all that business. I put my thinking cap on and came up with what I believe to be a very crazy, but good, replacement for the scroll dough.
You may have seen my recipe for the 2 ingredient pizza dough, yeah, the greek yoghurt and self raising flour dough. Two ingredients, no knead, no rise time. My kind of dough. It's dead easy to whip up and form into a ball and has a scone type of consistency. It's very versatile and so far, this dough has been rolled and shaped into: Pizza bases, garlic naan bread (do you guys want the recipe?), foccacia and we're now adding scrolls to that list. This dough has it's own little black book of recipes. 
As someone who always has greek yoghurt on hand this dough is the perfect go to if I'm ever craving pizzas (which is all the time) or needing a simple dough recipe.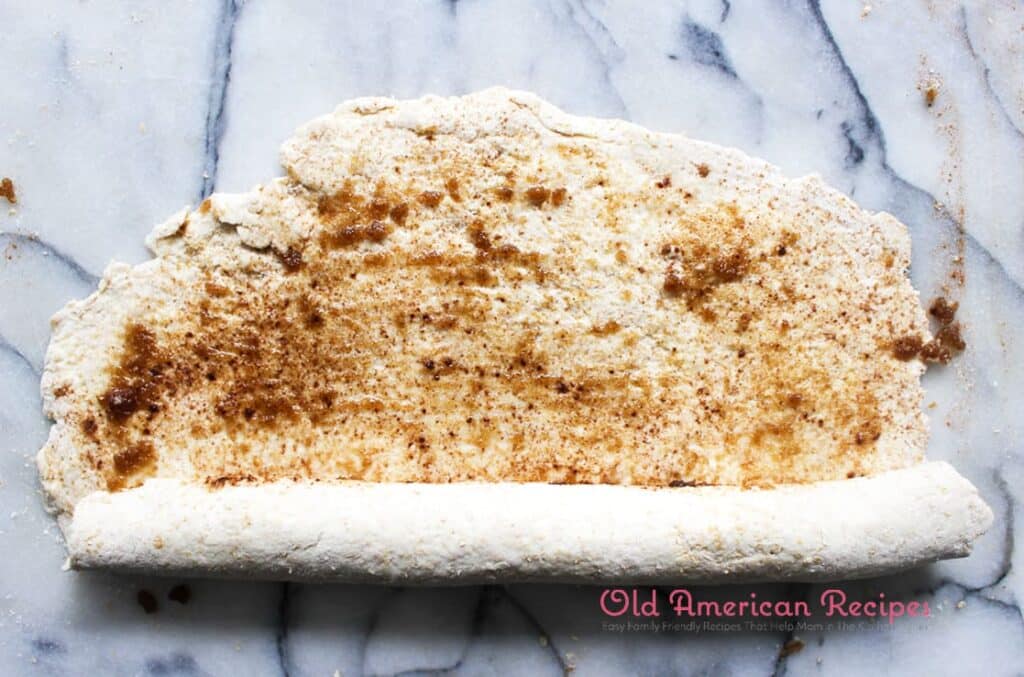 It takes the hassle out of a fussy dough which leaves more time for baking and, of course, eating! These cinnamon scrolls are flavoured with brown sugar, cinnamon and a simple espresso glaze and made the perfect afternoon snack. This recipe is super simple and I enjoyed cooking something different so if you have 2 cups of greek yoghurt in your fridge and an appetite for a sweet cinnamon treat, get scrollin'.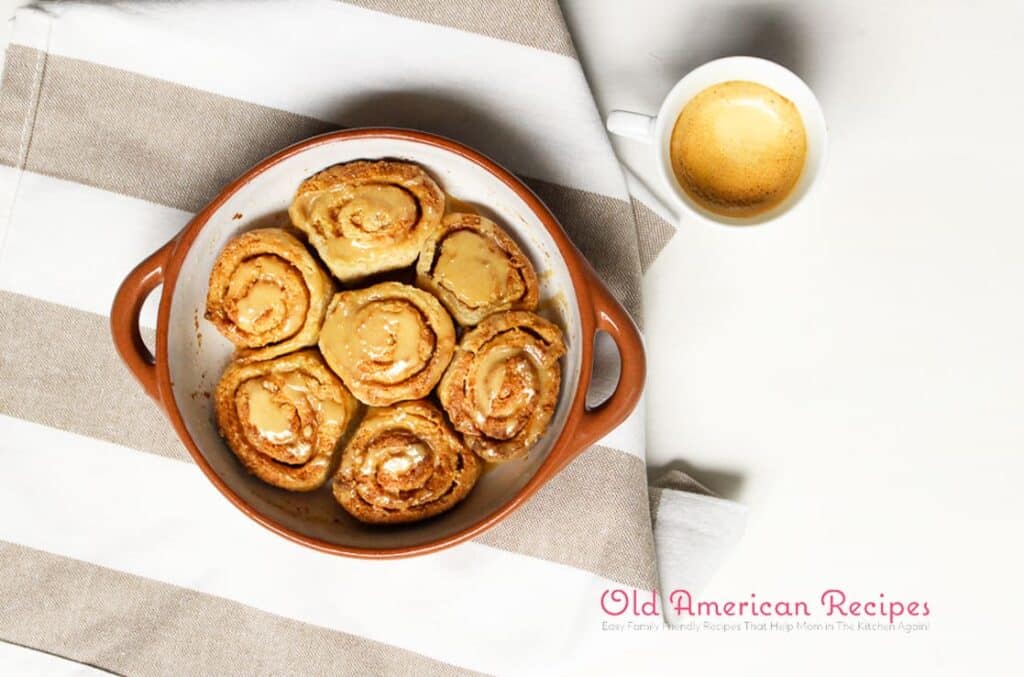 Tell me about your coffee habits in the comments below! Are you a 1-a-day, maybe you have 3 after dinner or avoid the bean all together.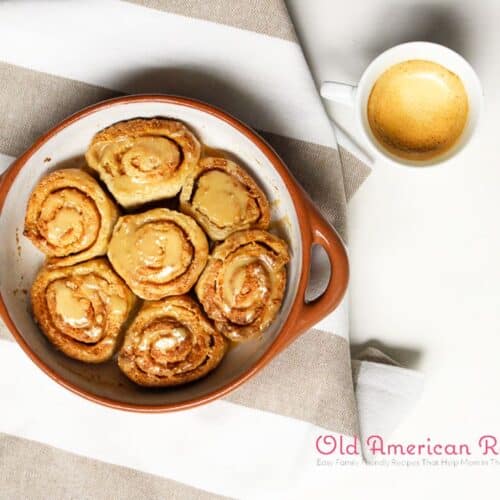 Cinnamon scrolls with an espresso glaze
Simple sugar and cinnamon scrolls with an espresso glase
Ingredients  
2

cups

greek yoghurt

2

cups

self raising wholemeal flour

1

teaspoon

baking soda

1/3

cup

brown sugar

1

tablespoon

cinnamon

2

tbsp

melted coconut oil

baking paper and a rolling pin

wine bottle or glass round bottle.
For the glaze
220

ml

espresso or strongly brewed coffee

1/3

cup

icing sugar
Instructions 
Combine the greek yoghurt with the flour. Mix until a dough forms. If too dry, add a little more yoghurt. If too wet, add some more flour. Preheat the oven to 180 deg cel (350 deg F).

Once dough has formed, place ball between two pieces of baking paper and roll out to form a 1 cm thick rectangle, a foot long and as wide as the baking paper. This will become what you will scroll.

Spread half of the coconut oil onto the dough, then sprinkle on the sugar and cinnamon. Reserve second half of oil for later.

Starting at one end, tightly roll up the dough and situate seam side down. Then with a serrated knife or a string of floss, cut the dough into 1.5 – 2 inch sections and position in a well-buttered 8×8 square or comparable sized round pan (you should have about 10 rolls).

Brush with the remaining coconut oil.

Bake scrolls for 25-30 minutes or until slightly golden brown. Let cool for a few minutes and then serve immediately.

To make glaze, mix 20 ml espresso with 1/3 cup of icing sugar until desired consistency is reached and our over then buns whilst still in the baking dish.
Notes
Because the dough doesn't have ay rise time, it's more of a scone consistency than a fluffy bun but they are delicious none the less!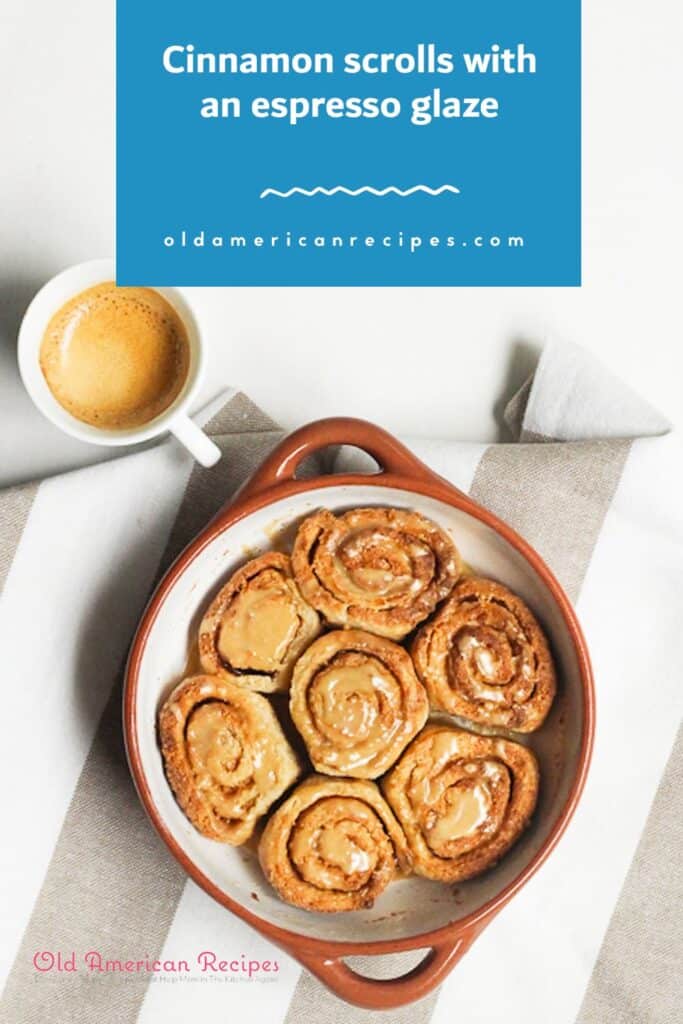 Sharing is caring!