Sharing is caring!
I grew up on Bisquick pancakes. When I decided to experiment with homemade pancakes, I wasn't sure I liked them. "They don't taste like Bisquick pancakes," I complained to my husband (who thought the homemade ones were awesome). I have since decided homemade is so much better–better tasting and better for your body. It just took me a while to get used to the real, not-commercially-packaged taste.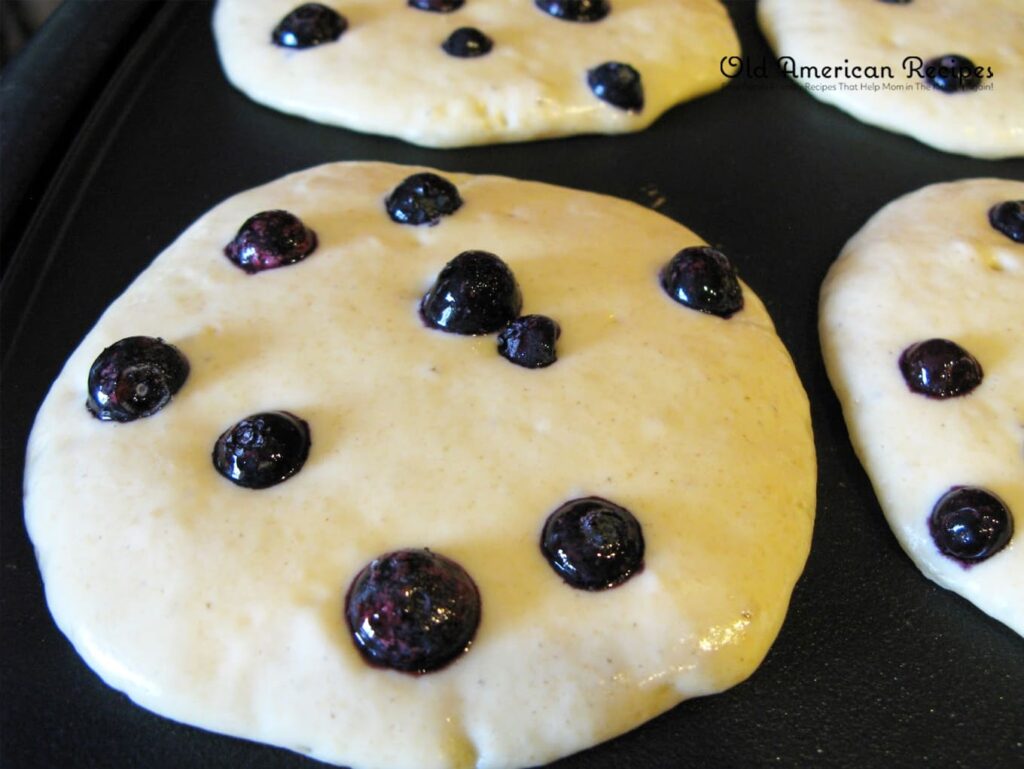 I started my experimenting with a recipe for a pancake mix, which I thought was a great idea. You could mix up a bunch of the mix and have it on hand so making pancakes was fast and easy–like Bisquick, just lots better. After several tries and changes I had a really nice homemade pancake mix. I make them plain, with mini-chocolate chips, or frozen blueberries. I usually make at least 2 recipes-worth at a time, and freeze what we don't eat. The pancakes get a little weird in the fridge, but keep really well in the freezer. Simply freeze them on waxed paper in a single layer (or with waxed paper between the layers). Then pop them in your toaster and they are just like new (actually better because they are nice and crisp on the outside). Spread a little schmere of peanut butter on a toasted chocolate chip pancake and it's almost like a peanut-butter cup. Yum.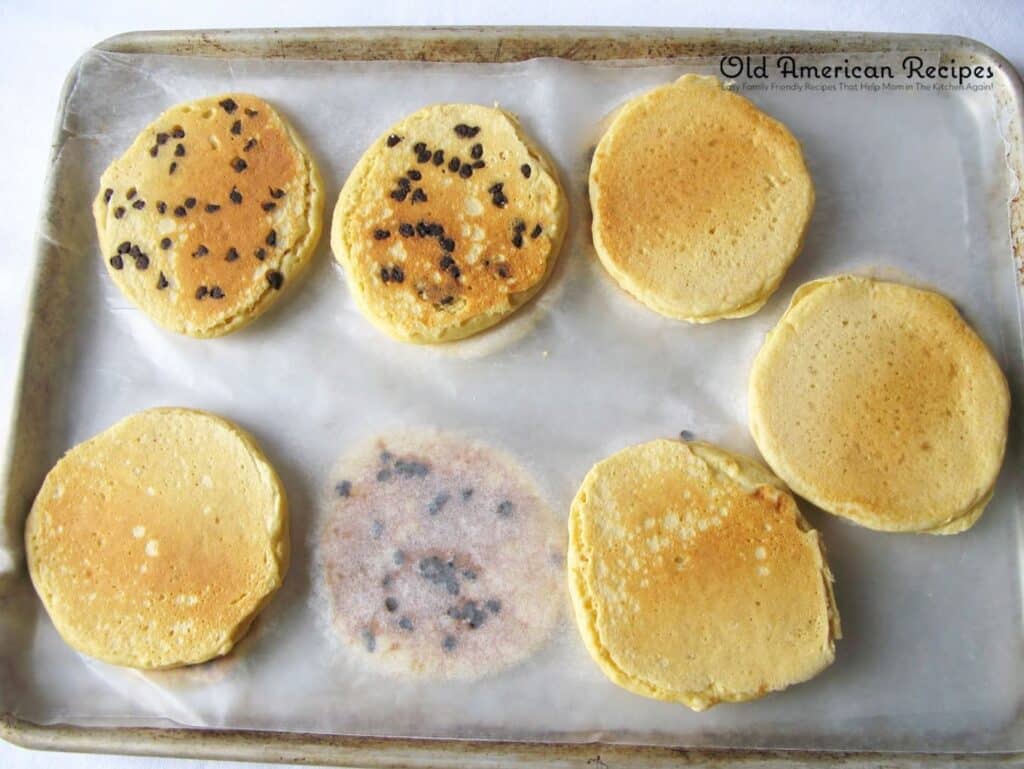 how to make Buttermilk Pancakes Mix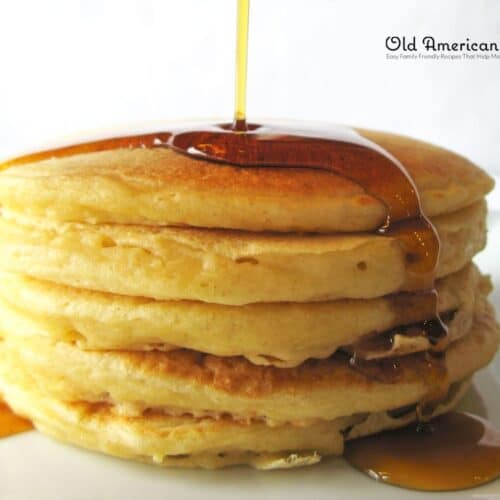 Buttermilk Pancake Mix
Ingredients  
4

cups

all-purpose flour

2

cups

whole wheat flour

2

teaspoons

baking soda

3 1/2

teaspoons

baking powder

1

tablespoon

coarse

Kosher salt

1/4

cup

sugar
Instructions 
Combine all ingredients in a lidded container and shake to mix. Shake container before using. Use within 3 months.
how to make Buttermilk Pancakes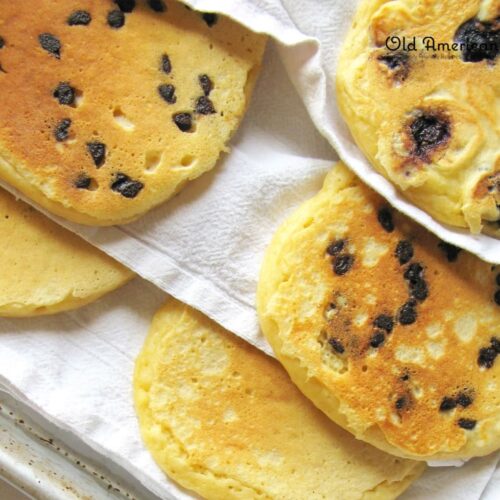 Buttermilk Pancakes
Ingredients  
2

cups

Buttermilk Pancake Mix

2

cups

buttermilk

2

eggs

1/4

cup

canola oil
Instructions 
Heat an electric griddle to 350 deg. (I don't grease my griddle because it's non-stick. You can grease your griddle if you need to, or if it makes you feel better.)

Shake the container of mix and measure the mix into a medium bowl. In a separate bowl (I use a 4 cup glass measuring cup), whisk the buttermilk, eggs, and oil together until completely combined. Add mixture to pancake mix and mix with a rubber spatula until the batter is combined but is still a little lumpy.

Use a muffin scoop, or measure 1/4 cup batter onto the hot griddle for each pancake. (This batter is thick, and you need to use the back of the scoop to gently spread it out a little.) Cook until bubbles form on the surface of the pancakes and the edges start to look dry, about 3 minutes. Flip the pancakes over and cook until golden brown, about 3 more minutes.
Notes
All griddles are not created equal. If you find the 350 deg. setting on your griddle is too hot or not hot enough, adjust your temperature accordingly.

Sharing is caring!