Sharing is caring!
Last year, I was much more a pessimist than in the past. The glass was turning into a half empty situation, and honestly for the most part I didn't even notice until near the end. There were a lot of days of staying in my room trying to study but really eating a third pb&j and watching youtube because my brain couldn't stuff in any more facts. I was complaining an awful lot more. What's worse is that I started to withdraw myself from the people around me. Which is one of the worst things to happen to an extrovert – someone who gains energy when they are around others. By the end of it, I was emotionally drained. You could probably tell that from my posts back last March and April. This doesn't mean I didn't have people to love – in fact, I've probably never loved harder than this past year – but I was totally self-destructing.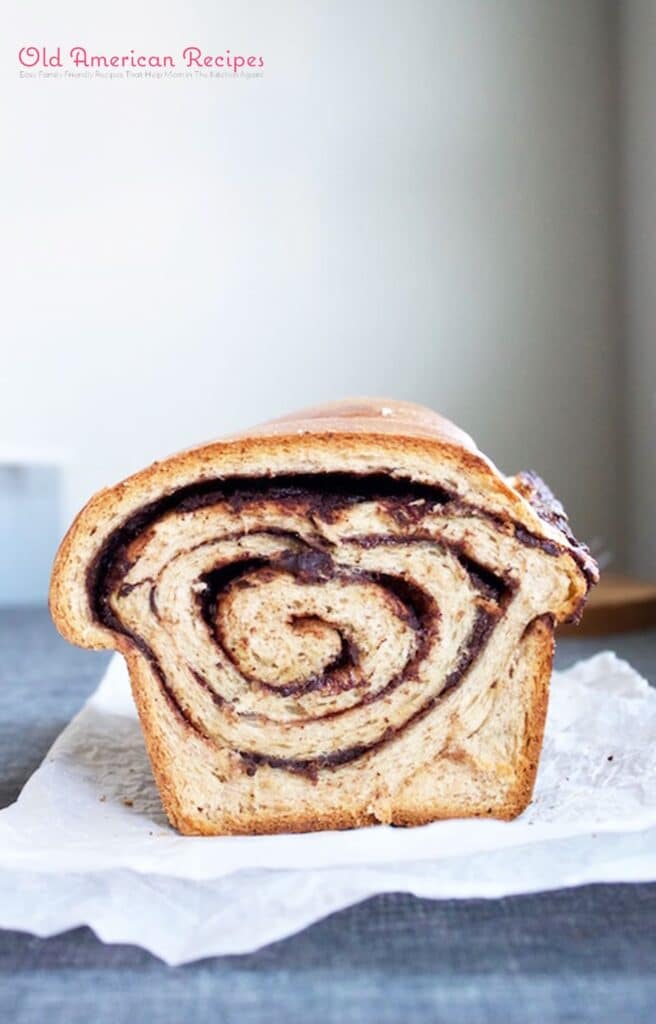 I've shared some other ones, but this time I want to tell you about my biggest resolution for the year. And that's to stay optimistic. Time to go back and find joy in small, everyday things – like my runs or the texts from my mom every morning (thanks mom)! I think ultimately I forget to do this because it's so much easier to complain and stay negative. So here's to rising to the challenge – to be a more positive person and smile like I mean it.
Remember it later
Like this recipe! Pin it to your favorite board NOW!
Pin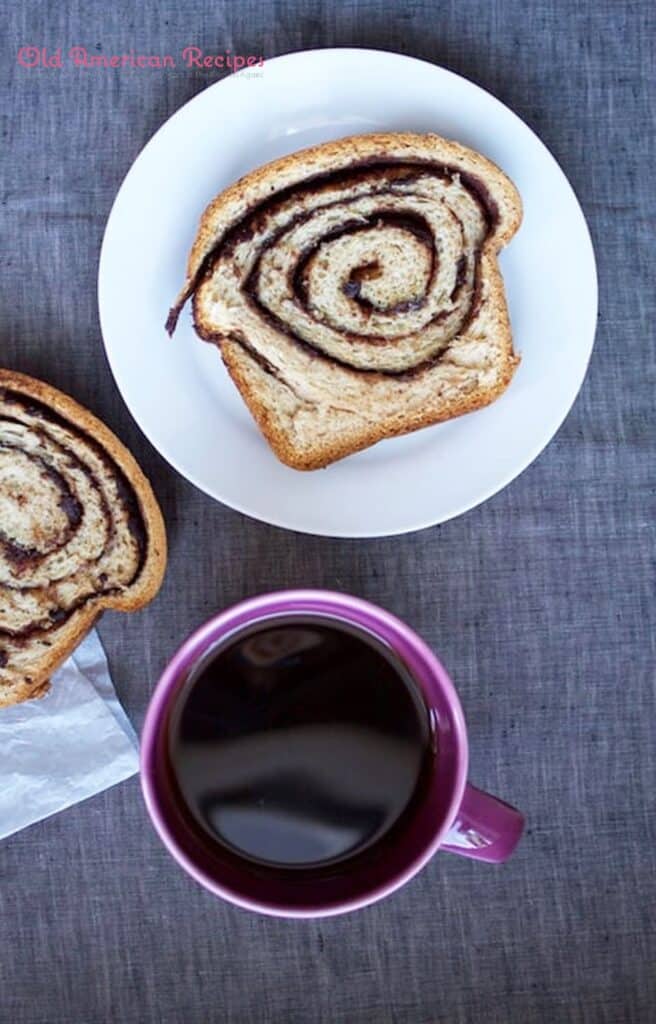 Oh and this chocolate chai swirl bread – well, I gave it to my family after we went out for pizza and they have reported back that it is a hit! It was my first baking project when I got back from vacation last weekend after taking a small hiatus for new year's festivities and family time. There's a pretty swirl and it's a great loaf for sharing. Since it's a yeast loaf, it's not too sweet like some quick breads – just the right amount from the bittersweet chocolate and cinnamon sugar rolled up inside.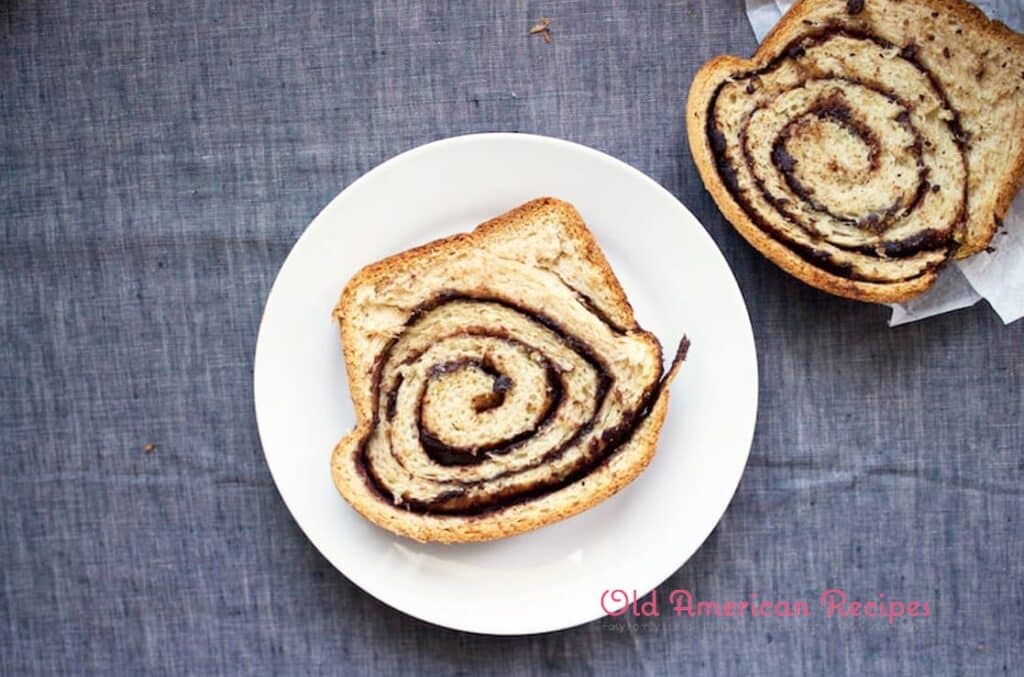 If you've made a resolution or three, good luck! And if you're not into resolutions, works for me too! Hope you're all having a kickass January so far.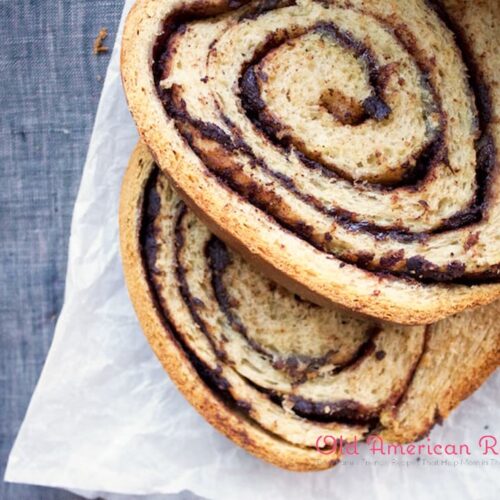 chocolate chai swirl bread
Ingredients  
6

tbsp

unsalted butter

1

cup

whole milk

2 1/2

tsp

active dry yeast

1

tbsp

sugar to help activate the yeast

2

eggs

1/3

cup

sugar

1

tsp

ground cinnamon

1/2

tsp

ground ginger

1/2

tsp

ground cloves

1/2

tsp

ground cardamom

1

tsp

salt

1/4

tsp

black pepper

3 1/2

cups

all purpose flour

1

egg for the egg wash on top
For the filling
1/3

cup

sugar

2

tbsp

ground cinnamon

4

oz

bittersweet chocolate

chopped

2

tbsp

melted butter
Instructions 
Melt the butter and milk in a saucepan until warm. Put into a large bowl.

Add the yeast and the sugar and gently mix together. Set aside for 10 minutes until the mixture is foamy.

In a medium bowl, whisk the eggs, sugar, and spices together.

Add 1 cup of flour to the yeast bowl and stir. Add the egg mixture and mix to combine. Add the remaining 2 1/2 cups of flour until a sticky dough forms.

Turn out the dough onto a floured surface and knead for 7-10 minutes until the dough is smooth and elastic. You may need to add some more flour if the dough is too sticky to work with. Place the dough in a large, well oiled bowl, cover with plastic wrap, and let it rise for 2 hours in a warm place.

In a small bowl, combine the sugar and cinnamon for the filling. Line a 9 inch loaf pan with parchment paper and spray with cooking spray.

After the dough has risen, turn out the dough onto a lightly floured surface. Roll out the dough into a large rectangle that is wide enough to fit in loaf pan. Pour the melted butter over the rectangle, and spread using a pastry brush to all ends of the rectangle. Sprinkle the cinnamon sugar mixture over the dough and then sprinkle with the chocolate.

Roll up the dough (like you do with cinnamon rolls) and pinch the end so that the seam is sealed. Place the dough into the loaf pan seam side down, and cover with plastic wrap and let it rise in the loaf pan for 30 minutes.

Preheat the oven to 350 F. Brush the loaf with your egg wash using a pastry brush. Place it in the oven and bake for 40-50 minutes, or until the loaf sounds hollow. Remove from the oven and let cool for 10 minutes before taking it out of the pan, then place on a cooling rack and let it cool completely before slicing. Enjoy!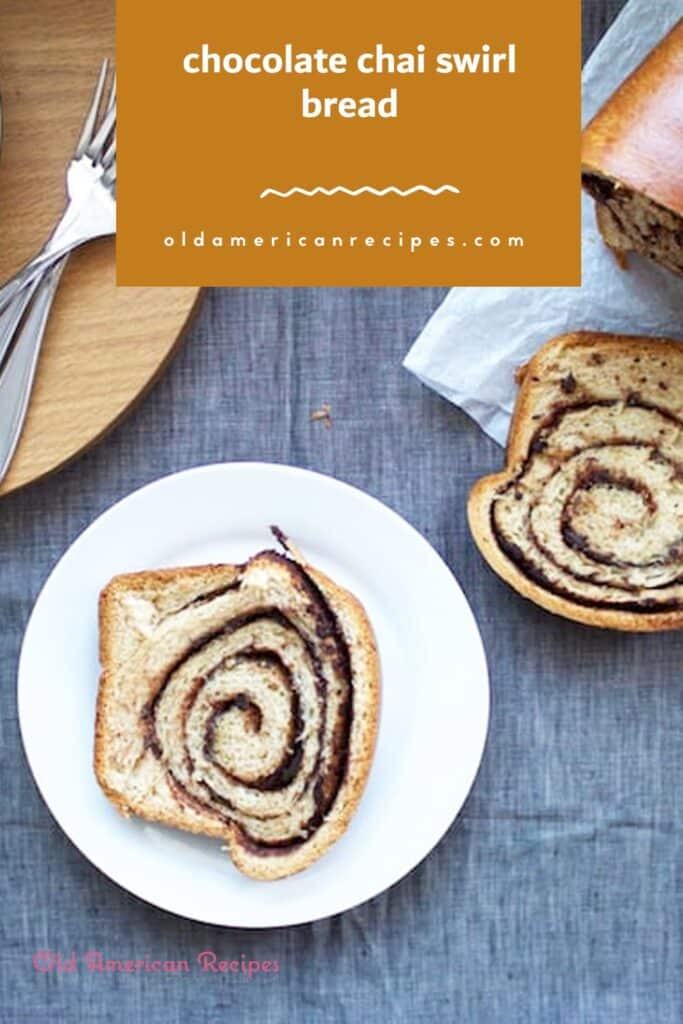 Sharing is caring!