Sharing is caring!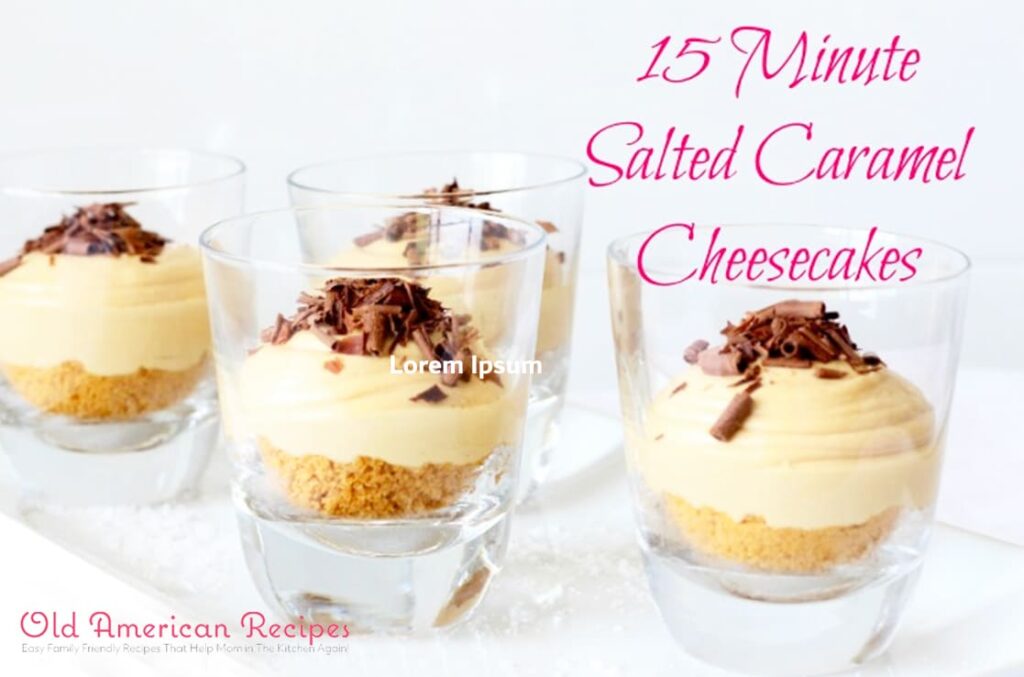 It's all systems go here, lots of hopping from one event to another……handmade markets, school presentation's & treat days, birthday parties, preschool Christmas parties , work Christmas parties and somewhere in there trying to finish my Christmas shopping (nothing like leaving the finishing touches until the weekend before Christmas) please tell me I'm not the only one!
With all this dashing as I know I'm not the only one (I feel like one of Santa's reindeers, do you?) I thought a quick and easy dessert should be shared your way! A 15 minute Salted Caramel Cheesecake to be precise 
Inspiration for these little treasures came from a delicious Mousse I recently purchased from our local Blue Frog Patisserie & Café. So many delicious delights on offer from this great Patisserie, Chocolate croissants, lemon tarts, French vanilla slice, French baguettes, cheesecakes, is your mouth watering yet?
Remember it later
Like this recipe! Pin it to your favorite board NOW!
Pin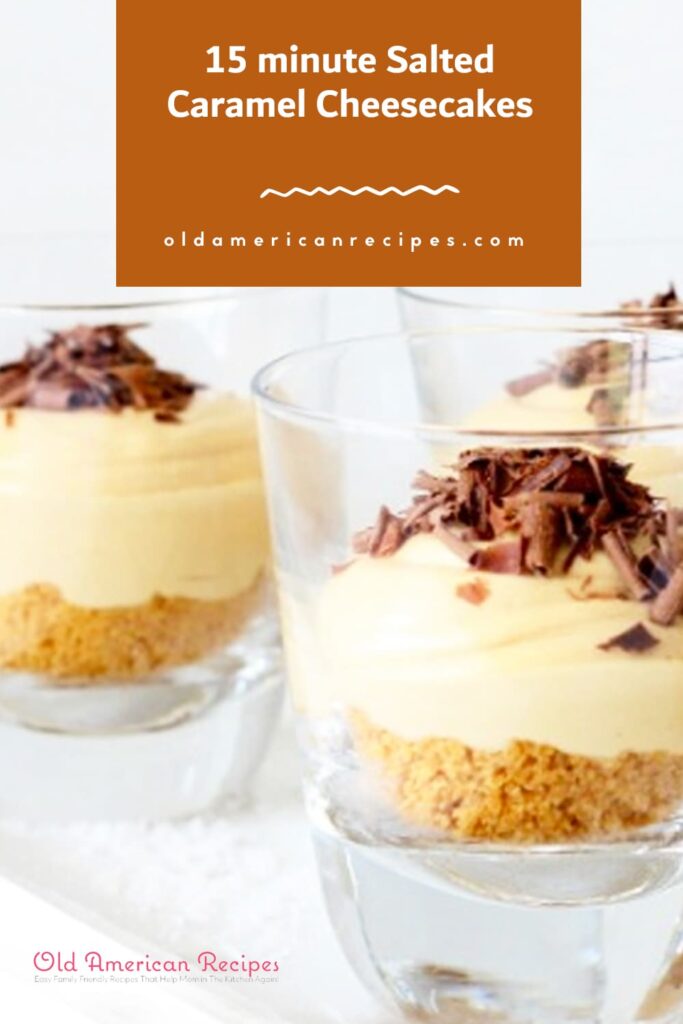 As I said most recently  it was the Mousse that captivated my tastebuds, SALTED CARAMEL MOUSSE, it was so deliciously decadent.  Those flavours got me thinking and did lead to a bit of a brainstorming session with the girls I work with who also share my love of eating sweet treats.
The short of the long is that I decided to get experimenting to try and create something similar in flavour and texture to what I had tasted and enjoyed sooooo much. Obviously I'm no French Pastry chef but I gave it my best shot and after 2 attempts I think I've come up with a little winner for what I refer to as a 15 minute Salted Cheesecake.
Here I was thinking it would be something more for Zadada and I to enjoy (which we certainly did) but I can also inform you that the 2 little girls of the family devoured one of these cheescakes each and the following night asked for another!
If you're looking for a traditional cheesecake head this way. BUT if you're like me and quite time poor this Christmas (are you working Christmas eve too?), this little treasure might be the perfect dessert to add to your Christmas day dining menu, it's being added to ours.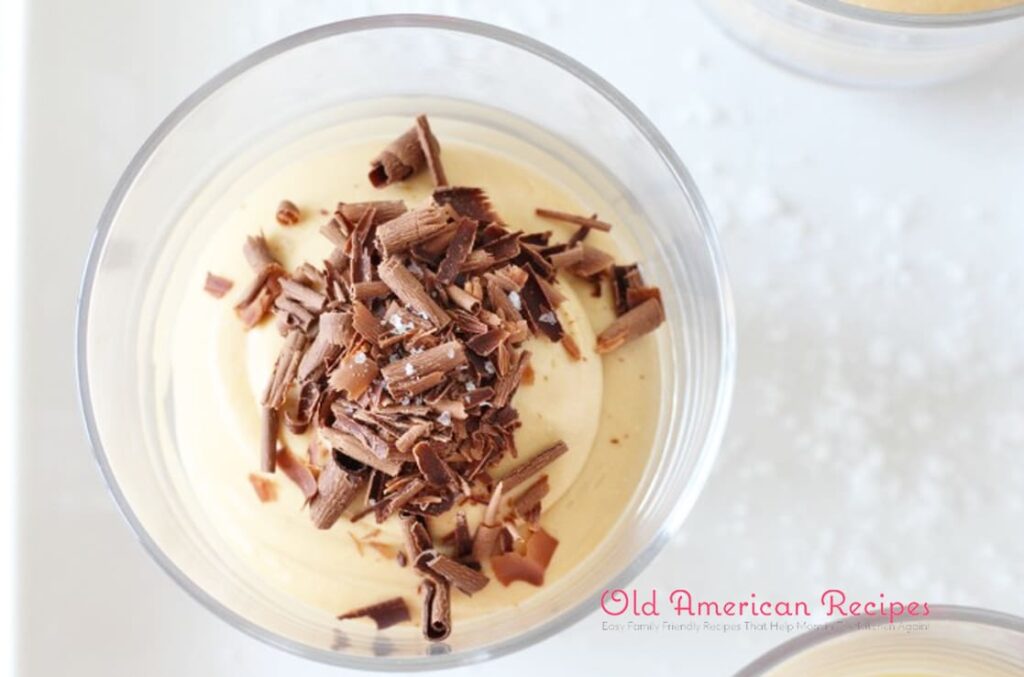 SALTED CARAMEL!!! Do I need to say more than that? Well yes I do because I've recently discovered that Coles supermarket sells a delicious salted caramel sauce that is almost as good as my homemade version, you'll find that recipe here. With time being the issue the supermarket version has been put to good use in this little treasure but don't be afraid to try making a batch (if you have the time).
Less is more sometimes and this is one of those times, this recipe consists of 4 main ingredients: biscuit crumbs, cream, mascarpone cheese &  Salted caramel sauce.
Trust me you're going to love it and even more so because it's only going to take you 15 minutes to make!
Let's get to it.
How-to: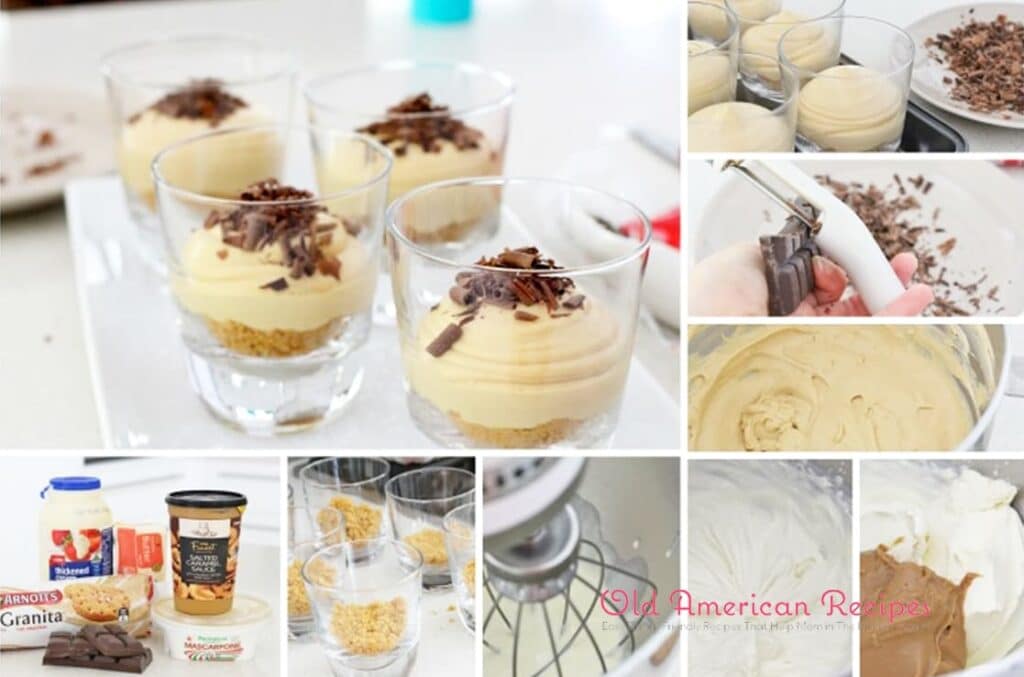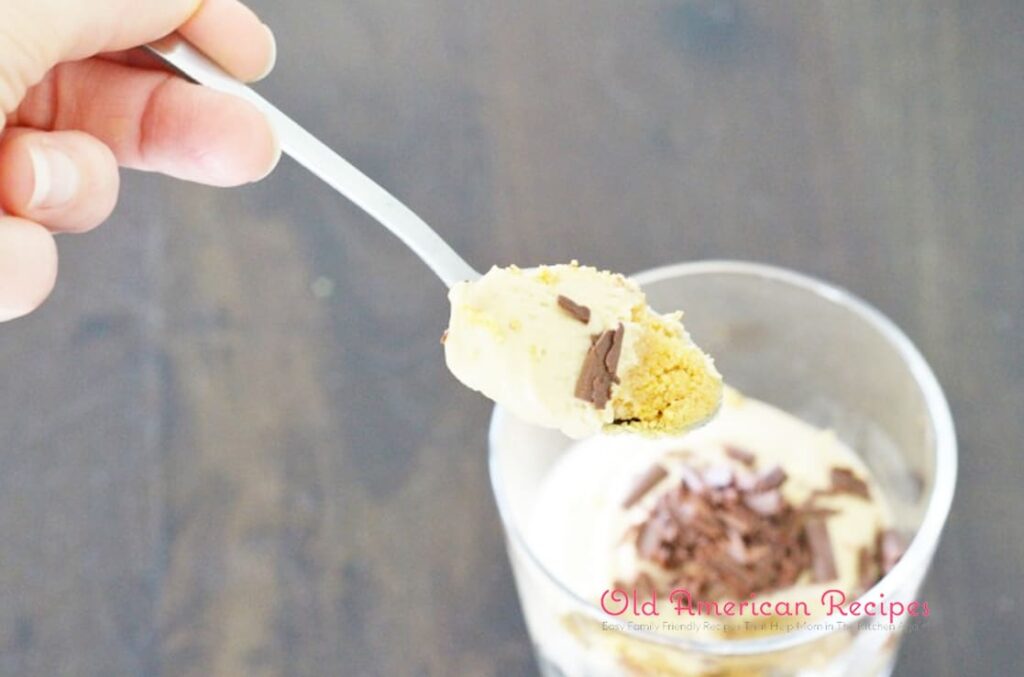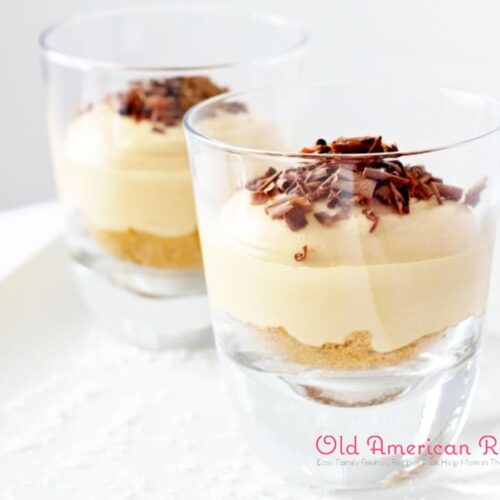 15 minute Salted Caramel Cheesecakes
Ingredients  
1

x 250g Packet Granita Biscuits

ground down to fine crumbs

40

g

butter melted

1

cup

thickened cream

250

g

mascarpone cheese

300

ml

Salted Caramel sauce

store bought Or you can make mine, link is above

50

g

dark chocolate

1

teaspoon

salt flakes
Instructions 
Set out 6 x 300ml glasses

Combine biscuit crumbs with butter and stir well.

Press crumbs 2-3 tablespoons into the base of each glass, pop in fridge.

Whip cream in a bowl with electric mixer until thick and peaking (see pictures above)

Add mascarpone cheese and salted caramel to cream, fold through until well combined.

Grab those glasses from the fridge and spoon or pipe caramel mixture into glasses (approx. ½- 2/3 cup per glass) will just depend on the size and shape of your glasses.

Using a vegetable peeler, shave some chocolate curls over caramel mixture and sprinkle with a few salt flakes.

Enjoy!

I do recommend refrigerating cheesecakes for an hour or 2 but if you can't wait just dig in lovelies.
How's life treating you this week? I hope you're all safe and well.
Please know that my thoughts and prayers go out to all those affected by the siege in Sydney, so so sad.
Stay tuned lovelies….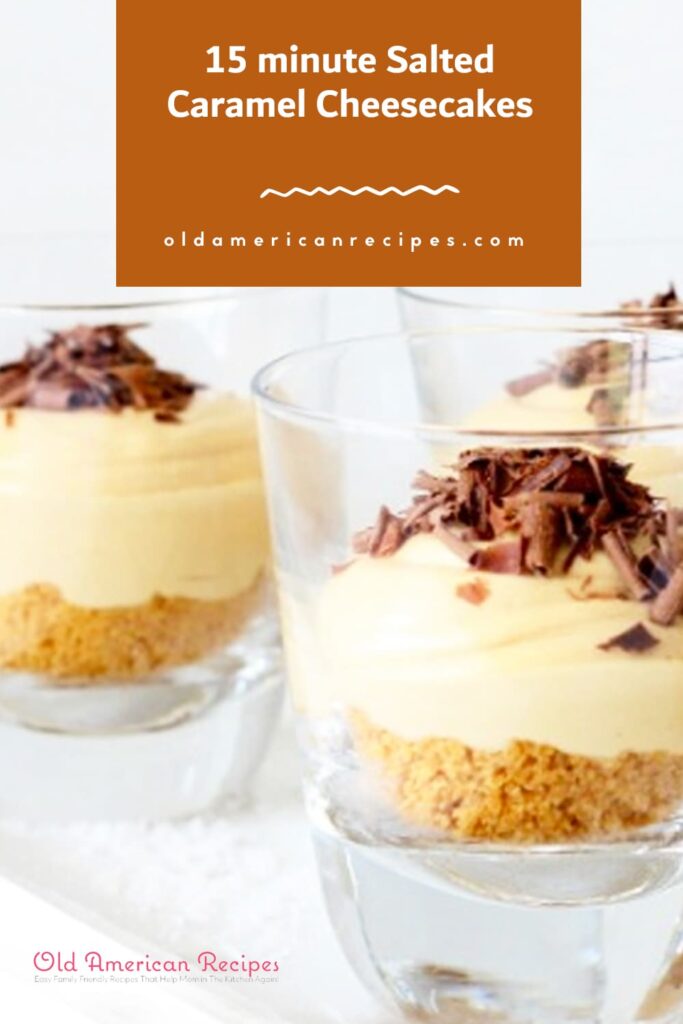 Sharing is caring!